Dr. Fen-Ling Chen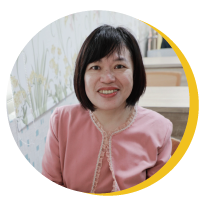 Dr. Fen-Ling Chen, a professor in the Department of Sociology at National Taipei University. Her expertise lies in social policy analysis, women's welfare, and labor health. The topics Dr. Chen is covering during the panel including insights on the gender issues happening in the business world, female labor market participation rates, and finally solutions to increase entrepreneurship in the Taiwanese women community.
Dr. Fen-Ling Chen spoke about gender issues in social enterprises for her portion of the panel. Dr. Chen introduced the profile of women in the labor market in Taiwan. According to the figures presented by Dr. Chen women are able to enter the force before and after marriage, however after they have children most women have difficulty rejoining the labor market. When comparing the labor force between men and women, women are less likely to be a part of the labor market. Women are less likely to return to the labor market after having children. Taiwan has modified women's labor policy to incite women to return to the force even after birth by providing them with the necessary support. This support would include covering childcare. Dr. Chen shared a quote,
"Be a businessman first, then a woman."
Dr. Chen spoke about the difficulties and needs of women in entrepreneurship. To be able to start a business, women require 5 things, training, investments, related business knowledge, consultants at different levels, taxation and finance certifications. In her class, Dr. Chen shared how women are more likely to seek consultation without a draft for their thesis while men just turn it in without consulting. It is better to find the middle ground, Dr. Chen says. There are other things that women might require when starting a business, a relief into employment plan, which is usually supporting by an NPO that acts as a guarantor, in-depth understanding of the marketing and the industry. The government has a very important task as well, informing entrepreneurs which industries are suitable.
When it comes to market entry, women, as well as anyone else for that matter, are encouraged by Dr. Chen to spend money on marketing as the product cannot be sold without good packaging. This raises the possibilities of business opportunities and it is something that lots of start-ups lack. Public perception might be the hardest part for women's entrepreneurship, Dr. Chen shared. People hold the misconception that once a woman has children she should focus on taking care of her family. Dr. Chen shared a personal story of her interview with several interviews in Taiwan when she was seeking a job after returning from England where interest was placed in her ability to manage work and childcare. The government has projects that may aid in the funding of said startups.
Dr. Chen shared more tips on getting financial support. Many SMEs do not follow the regulations or have a certified accountant. Big companies can help as well but it is important to keep in mind that most companies will want to invest if the product will be successful, so it should be marketed as such. An entrepreneur must have endurance, tolerance towards feeling frustrated, and fair. The public will most likely not recognize women and entrepreneurs or the other way around, but label them as businessmen.
There have been many couples that have started a business together. According to Dr. Chen it is very difficult to separate family and business when a business is started within the family itself. With all the difficulties women face when starting a business, Dr. Chen shared suggestions that might help the cause including, understanding the disadvantages women face, learn about the process and timeline of a startup, recognizing the importance of a social investment program, and focusing on the market entry mechanism which requires cooperation with economic departments. Increasing social capital, Dr. Chen mentioned, is very important. She leaves with a final point,
"Go forward, go bigger, or win nothing."