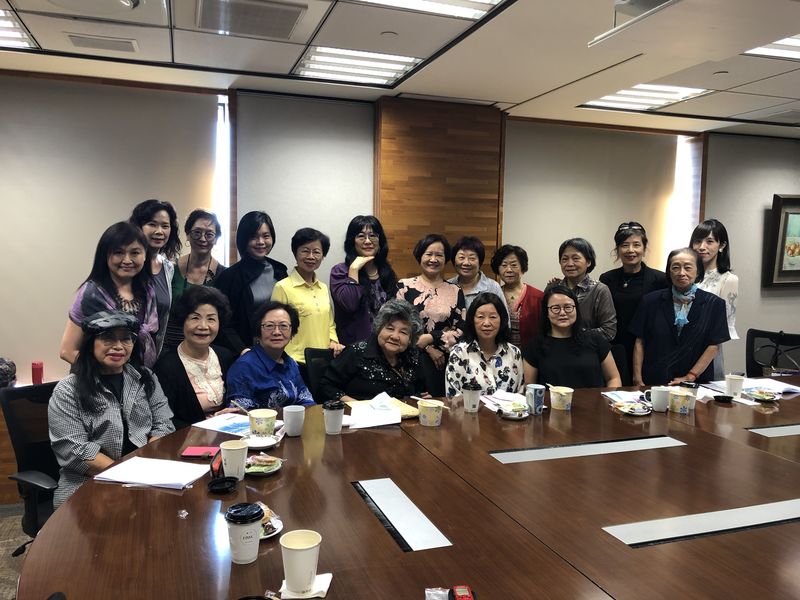 第16屆第3次理監事會
The 3rd Meeting of the 16th Directors and Supervisors
時間Date:2020-10-26
本會於10月26日召開第16屆第3次理監事會議,會議主席陳曼君理事長致詞時表示,在各位理監事以及淑珠名譽理事長的支持下,PPSEAWA台灣的努力屢獲得總會的讚賞!未來我們將更加積極貢獻、持續以各種活動推廣聯合國永續發展目標,將SDGs落實到我們的生活中,成為我們的生活態度。
The 3rd Meeting of the 16th Directors and Supervisors was held on October 26th. The chairman of the meeting, President Mandy Chen, remarked that due to the support of the directors, supervisors, and the honorary president Regina Chen, PPSEAWA Taiwan has won the appreciation from PPSEAWA International. In the future, we will launch more active contributions and activities to promote the United Nation's SDGs continually by implementing SDGs in everyday life and integrating them into our attitude towards life.
藉此次會議,陳曼君理事長邀請各位理監事踴躍報名國際期中理事會網路會議觀察員,以及推薦優秀青年參與本會,為PPSEAWA這個百年協會繼續傳承任務使命。
At the meeting, President Mandy Chen invited all directors and supervisors to actively register as observers of the 2020 PPSEAWA International Mid-Term Council Virtual Meeting and recommended outstanding young members to participate in this meeting to inherit the missions of PPSEAWA.
因應網路溝通工具的普遍應用,在會議結束之前,陳理事長特別請會務同仁分享常用的網路溝通工具,熟悉應用這些網路會議溝通工具,將促使我們更有效率地參與國際事務。
In response to the widespread use of network communication tools President Mandy Chen particularly asked the staff to share the instructions for PPSEAWA's communication tools and social media. Familiarity with the application of these tools can encourage us to participate in international affairs more efficiently.