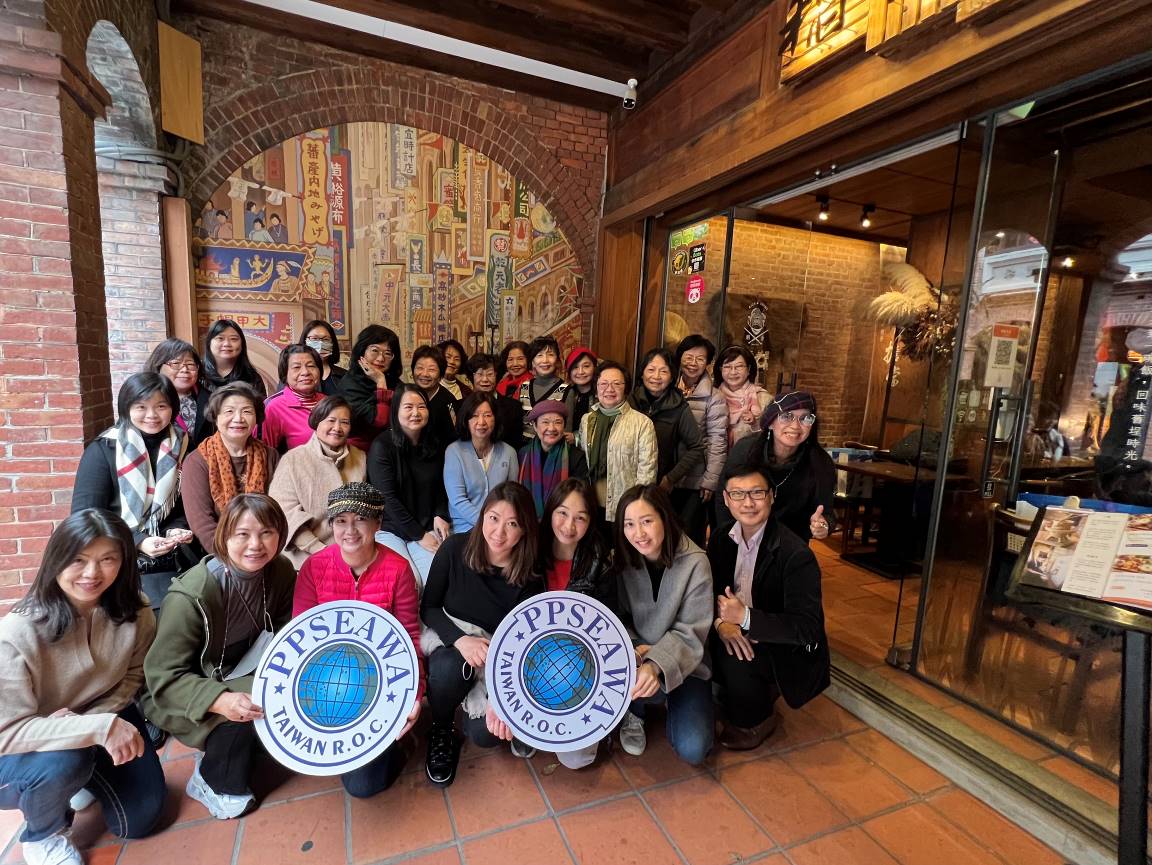 第16屆第3次會員大會
The 3rd Session of the 16th General Assembly of PPSEAWA Taiwan
時間Date:2021.12.01
地點Venue:稻舍食館 rice & shine
會議前我們前往大稻埕進行一場「台北女路-大稻埕之女性空間的移動」,在國家婦女館的講師帶領下,連結地景與地標,道出女性為這塊土地寫下的無數輝煌故事。
結束台北女路之旅後,來到稻舍食館辦理第16屆第3次會員大會,在百年前的曬穀場上,一邊開會,一邊回味舊埕時光。

Before the meeting, President Mandy Chen specially arranged the "Taipei Women's Road – movement of women's space in Dadaocheng" . Professional coaches from Taiwan Women's Center lead the tour. They connected the landmarks and history, shared countless glorious stories of women in Dadaocheng.
After the tour, the General Assembly and networking lunch were held at the Rice & Shine Restaurant which is a grain-sunning ground hundred years ago.