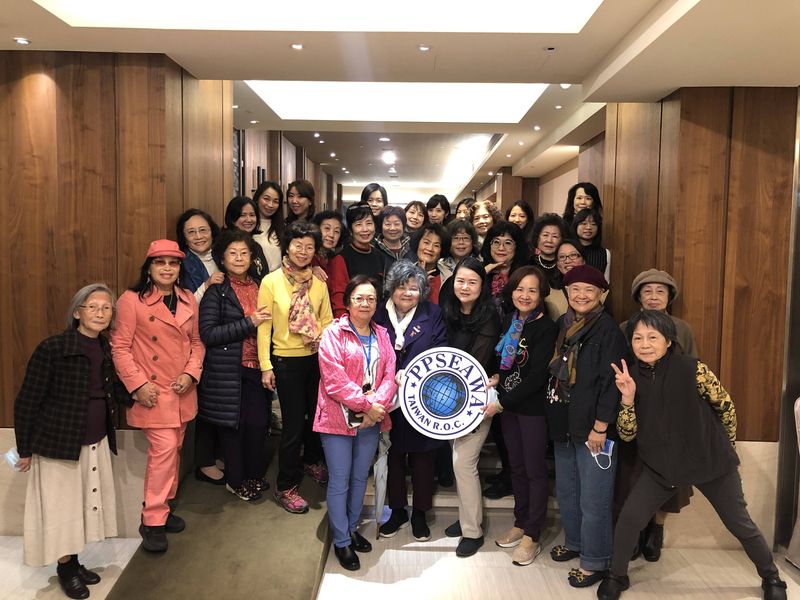 第16屆第2次會員大會暨會員聯誼
The 2nd Session of the 16th General Assembly of PPSEAWA Taiwan
時間Date:2020.12.03
地點Venue:台北市北投區天玥泉會館Beitou Hot Spring Resort
PPSEAWA Taiwan 於12月3日假台北市北投區天玥泉會館舉辦第16屆第2次會員大會,在會議之前,陳曼君理事長特別安排了「台北女路之旅-北投」導覽行程,介紹過去女性對北投區經濟發展的奉獻,彰顯女性的力量不容忽視,以經濟力量撐起半片天。
PPSEAWA Taiwan held the 2nd Session of the 16th General Assembly at Beitou Hot Spring Resort on December 3rd. Before the meeting, President Mandy Chen specially arranged the "Taipei Women's Road -Beitou" which acknowledged women's past dedication to the economic development in Beitou District and showed that the power of women cannot be ignored.
北投女路之旅導覽行程由國家婦女館專業導覽講師帶領,透過歷史古蹟的時光隧道,體驗當時時空背景,女性為了家庭奉獻與犧牲,成為家庭的經濟支柱,為女性經濟進步奠下基石。
Professional coaches from Taiwan Women's Center lead the tour. We experienced the time and space environment at that time through the tunnels of historical sites. Women made contributions and sacrifices for the sake of their families. They became the backbone of the family economy and laid the foundation for women's economic development.
導覽結束後,於天玥泉會館舉辦會員大會及聯誼餐會。陳曼君理事長於會議中報告2020年重要會務工作,新舊會員也藉此聚會加深互動、增進認識及友誼。
After the tour, the General Assembly and networking lunch were held at the Beitou Hot Spring Resort. President Mandy Chen communicated the important work done in 2020. Members also took this opportunity to strengthen mutual understanding and friendship.