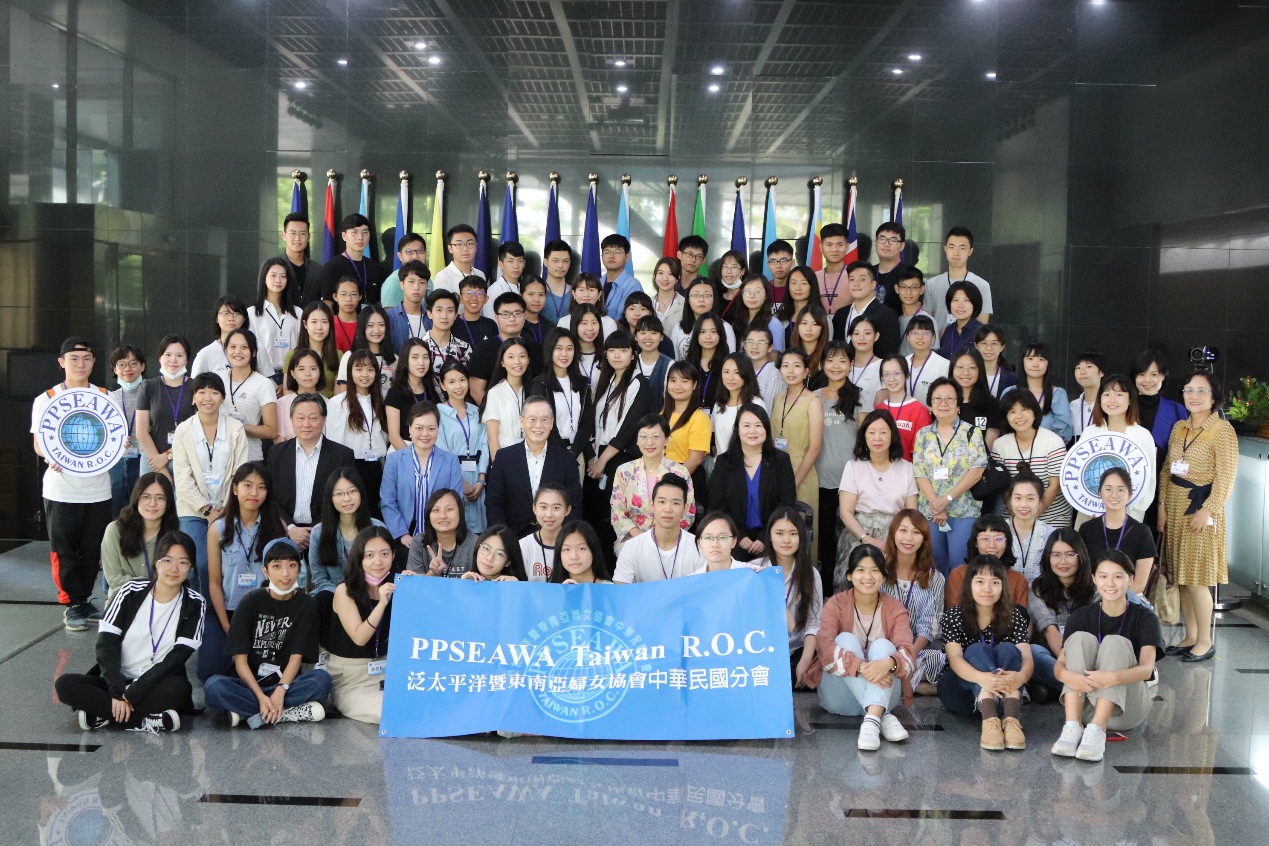 2020 PPSEAWA青年培訓課程「改變世界就要這Young III — SDGs關懷國際 世界永續」
2020 PPSEAWA Taiwan Youth Training Program "Changing the World from Young Generation (III)- Caring for the World through SDGs"
時間Date:2020-08-25~26
地點Venue:外交部外交及國際事務學院 Institute of Diplomacy and International Affairs, Ministry of Foreign Affairs
為導引我國青年進一步認識聯合國永續發展目標(SDGs),了解台灣在實踐SDGs目標上的具體成績,培養青年以國際視野為本國在地的永續發展與具體行動,本會與2020年8月25至26日舉辦青年培訓課程「改變世界就要這Young III — SDGs關懷國際 世界永續」。
PPSEAWA Taiwan hosted the youth volunteer training program "Changing the World from Youth Generation (III)- Caring for the World through SDGs" sponsored by the Ministry of Foreign Affairs, during August 25th and 26th. The aim was to provide young people in Taiwan with knowledge of the United Nation's Sustainable Development Goals (SDGs). The volunteers were provided information to better understand what our country has achieved in implementing and advocating SDGs.
「改變世界就要這Young」為外交部指導下,每年舉辦的培訓課程,期盼透過專精且實務的課程設計與安排,引導青年志工實際參與INGO的興趣,並協助優秀的青年學子能夠有機會實地觀摩及參與國際非政府組織相關會議,將參與國際事務的熱情之種子播種後細心呵護成長為樹苗,慢慢在台灣吸收養分及在土地上茁壯後能立足全世界舞台,增加台灣參與國際事務的能見度。
Under the guidance of the Ministry, the annual program aims to evoke young people's interests to involve in international non-governmental organization (INGO) works through well-arranged course design and distinguished lecturers. It is also PPSEAWA's goal to provide opportunities for outstanding young people to participate in a variety of INGO conferences. Through these conferences the young people chosen will be able to cultivate seeds of passion for international affairs and to see them nurtured into full-grown trees. Once these young people grow up and become strong and are able to stand firm on the main stage, Taiwan will also become more visible to the international community.
本屆特別邀請各方面專家與學者包括:外交部NGO國際事務會王雪虹執行長、台灣商業聯合總會張平沼理事長、台灣永續能源研究基金會簡又新董事長、前內政部長李鴻源、永慶房產集團業務總經理葉凌棋、行政院性平處副處長鄧華玉、婦權基金會黃鈴翔副執行長、靜宜大學資深策略副校長任立中、中興大學創新產業暨國際學院副院長柳婉郁教授、台北榮總高齡醫學中心陳亮恭主任醫師等,各領域的專家們以精闢的演講方式傳承累計畢生豐厚功力與經驗,讓台下聆聽的學子們能豐富滿行囊,滿載而歸。
For this year's workshop we have invited outstanding government officials, academics, and experts in various fields as well as successful entrepreneurs to share their personal experiences with our young participants. Lecturers include Hsueh-Hong Wang, Director General of the Department of NGO International Affairs, MOFA; Pen-Tsao Chang, President of the Taiwan Federation of Commerce; Eugene You-Hsin Chien, Chairman of Taiwan Institute for Sustainable Energy (TAISE); Lee Hong-yuan, former Minister of the Ministry of the Interior; Yeah Ling-chi, General Manager of Yung Ching Realty Group; Deng Hua-Yu, Deputy Director, The Gender Equality Committee, Executive Yuan; Huang Ling-Shiang, Deputy Director, Foundation for Women's Rights Promotion and Development; Jen Li-Chung, Vice Principal, Providence University; Professor Wan-Yu Liu, Deputy Dean, International College of Innovation, National Chung Hsing University; Dr. Chen Liang-Kung, Director, Center for Geriatrics and Gerontology, Taipei Veterans General Hospital, etc.

DAY 1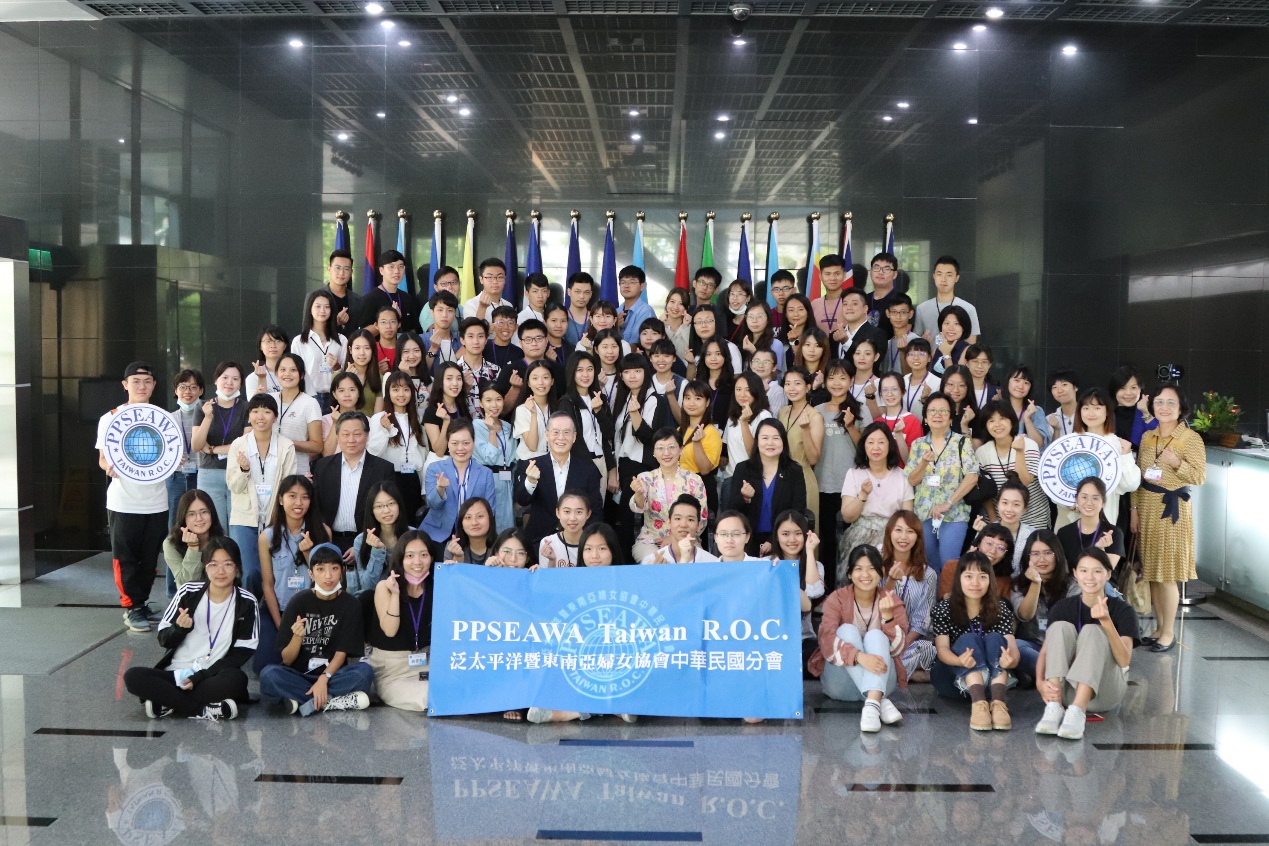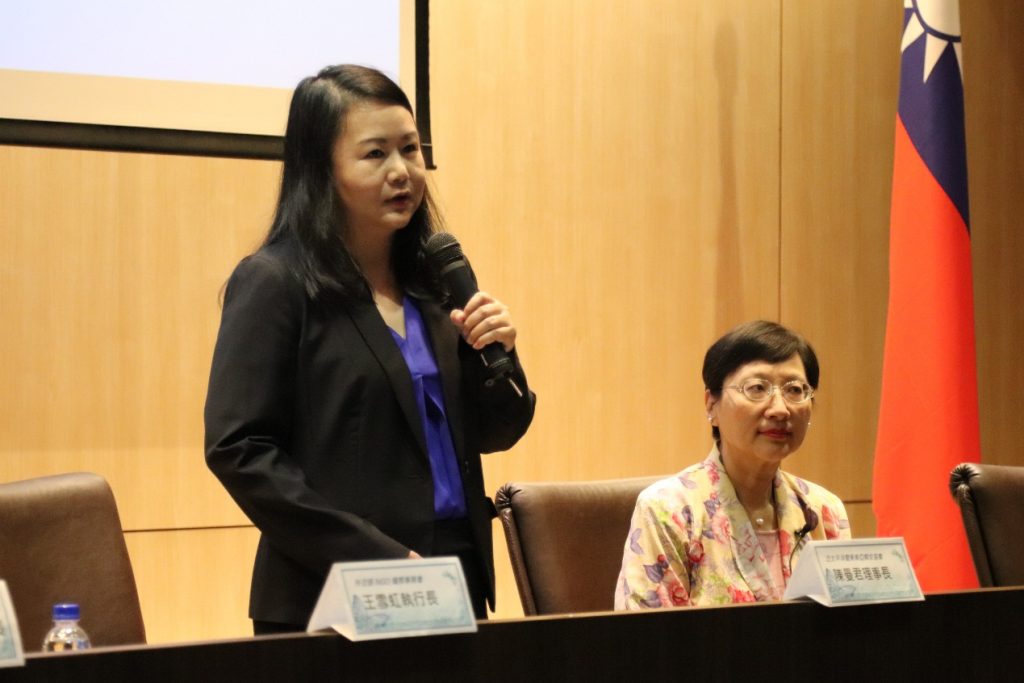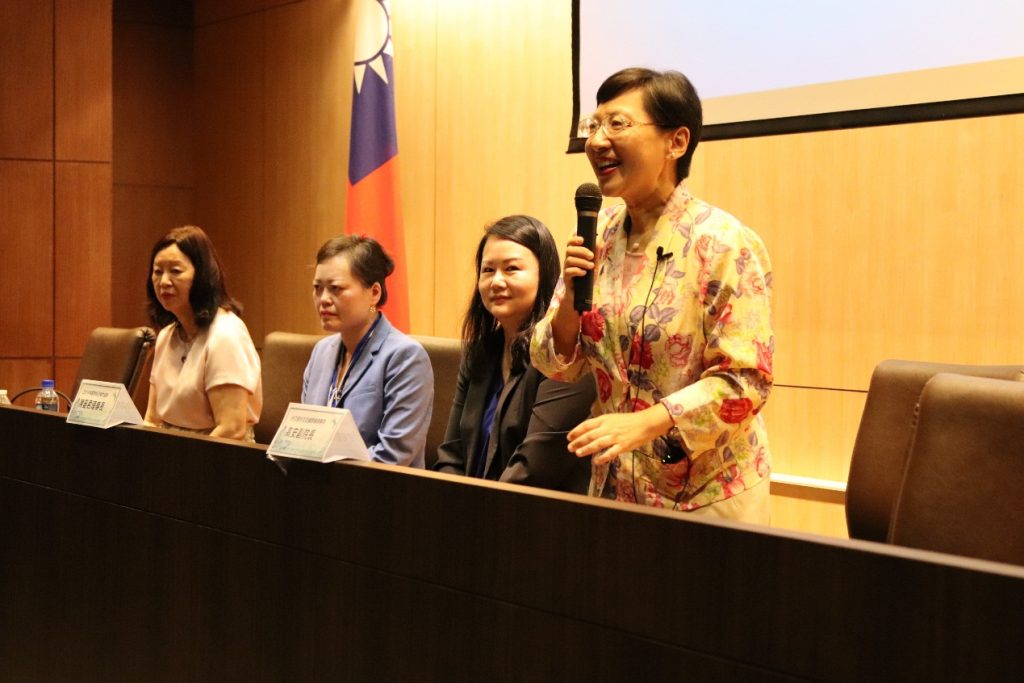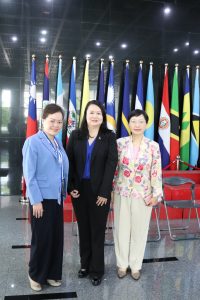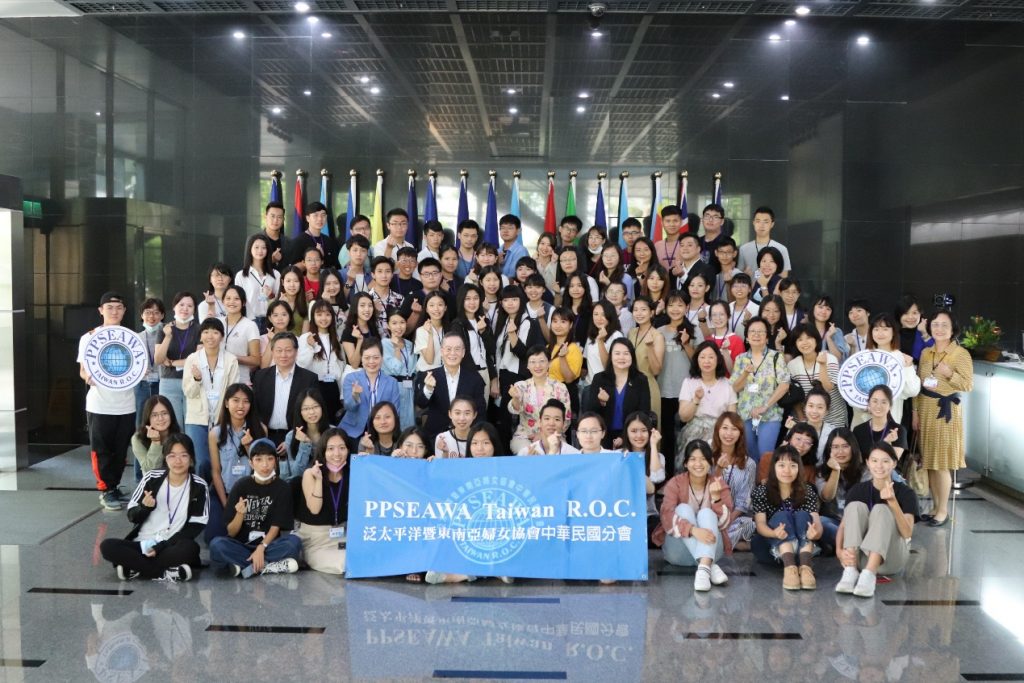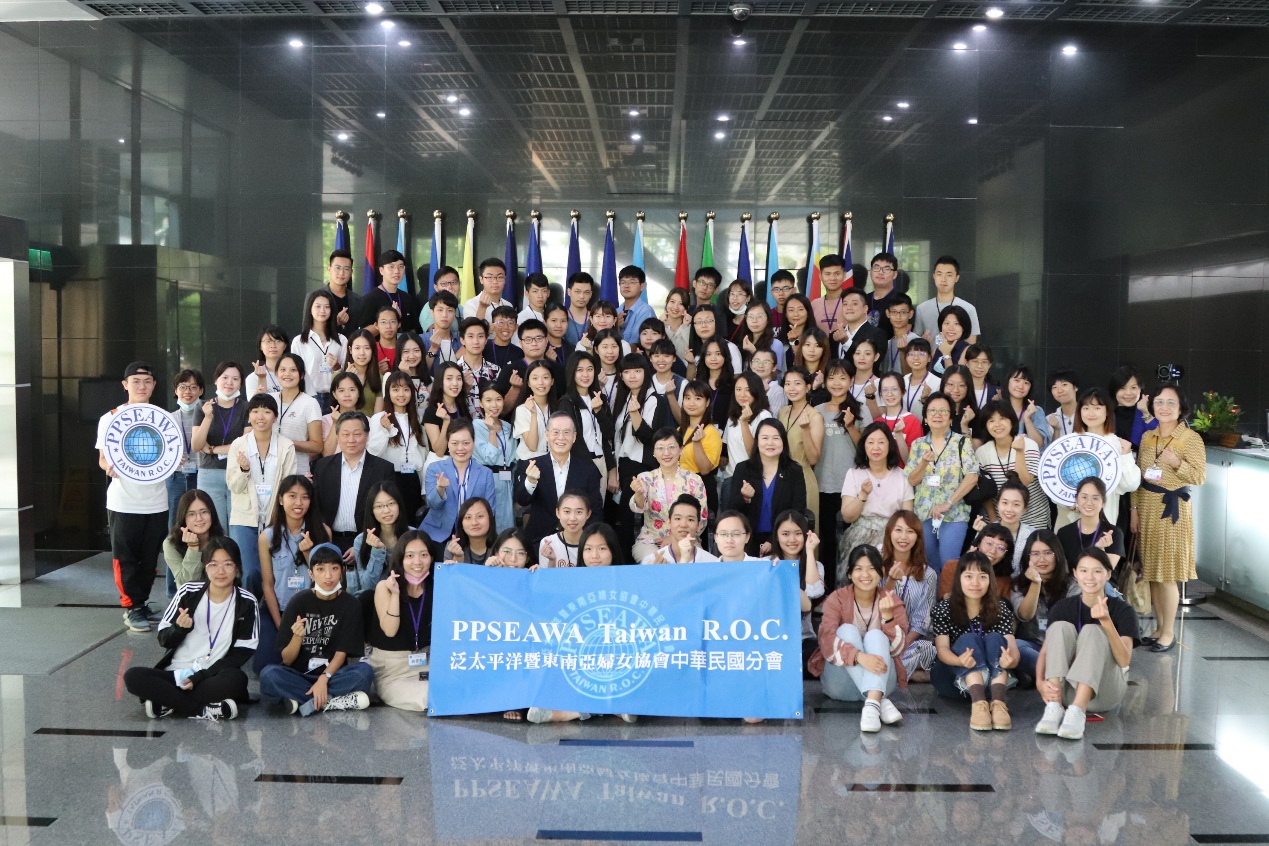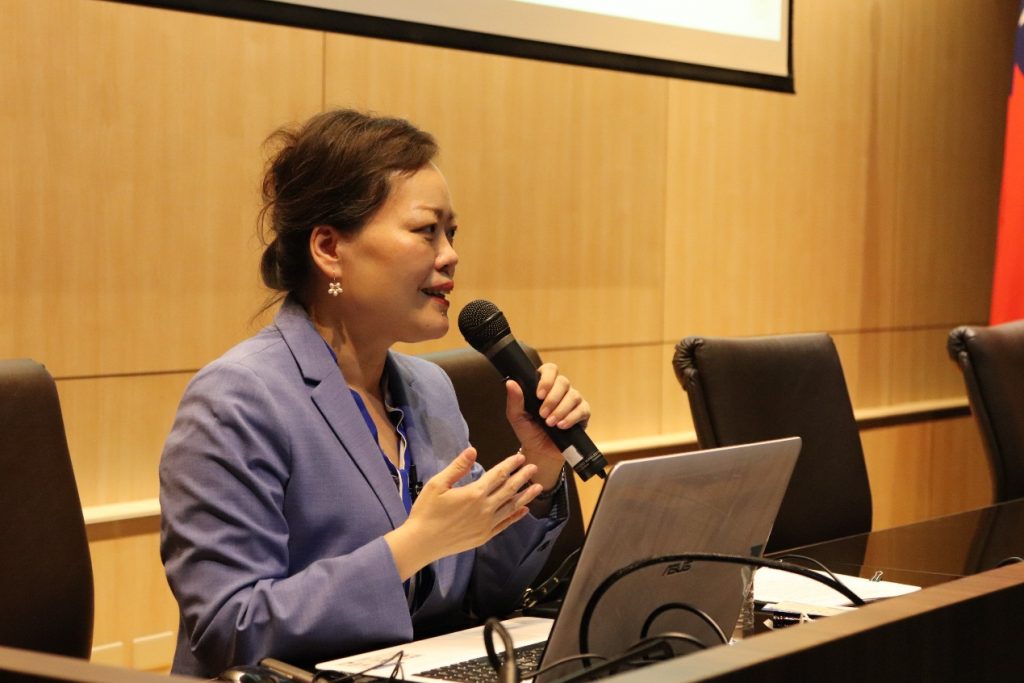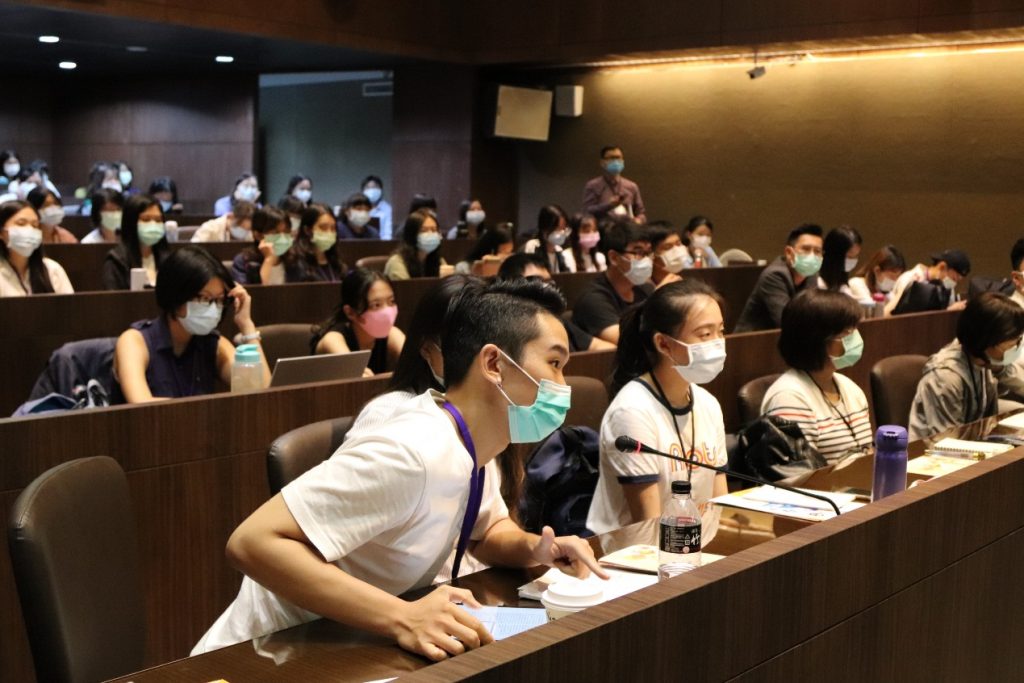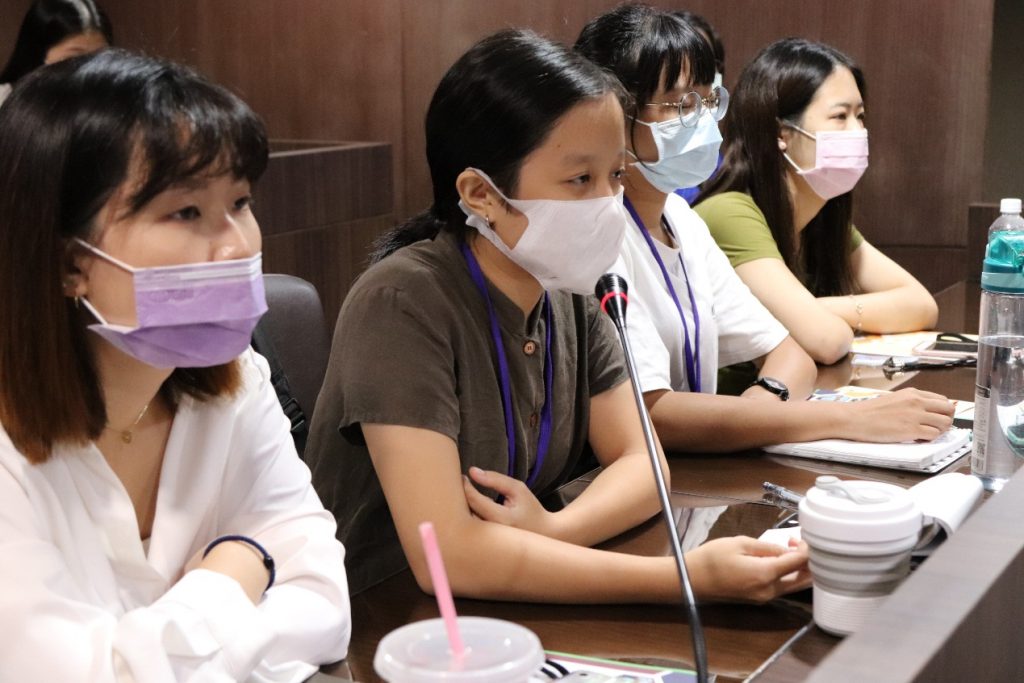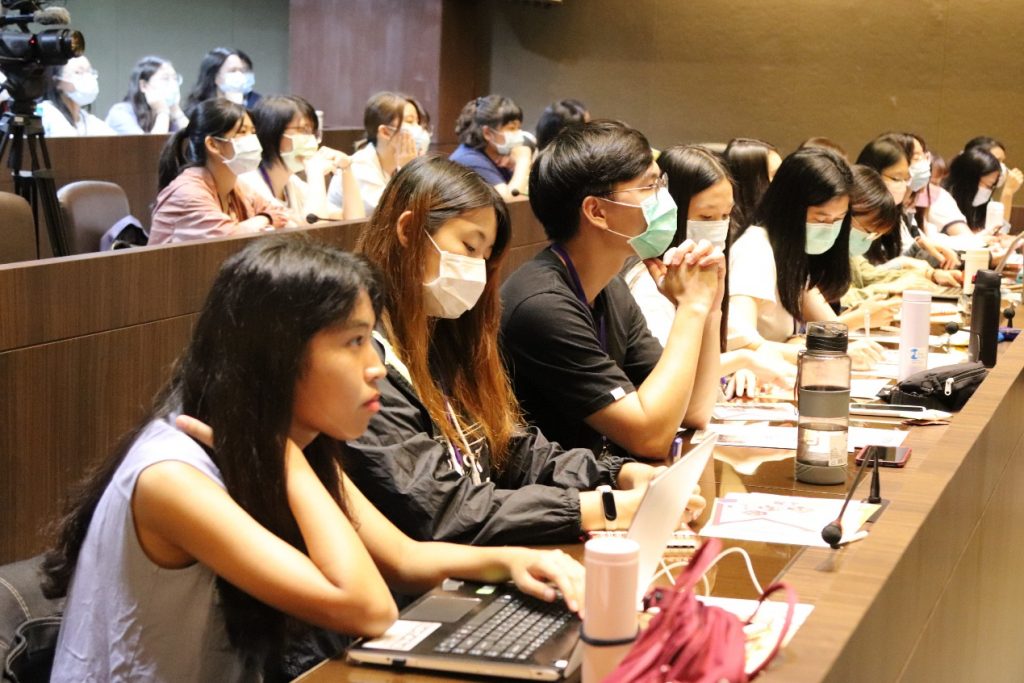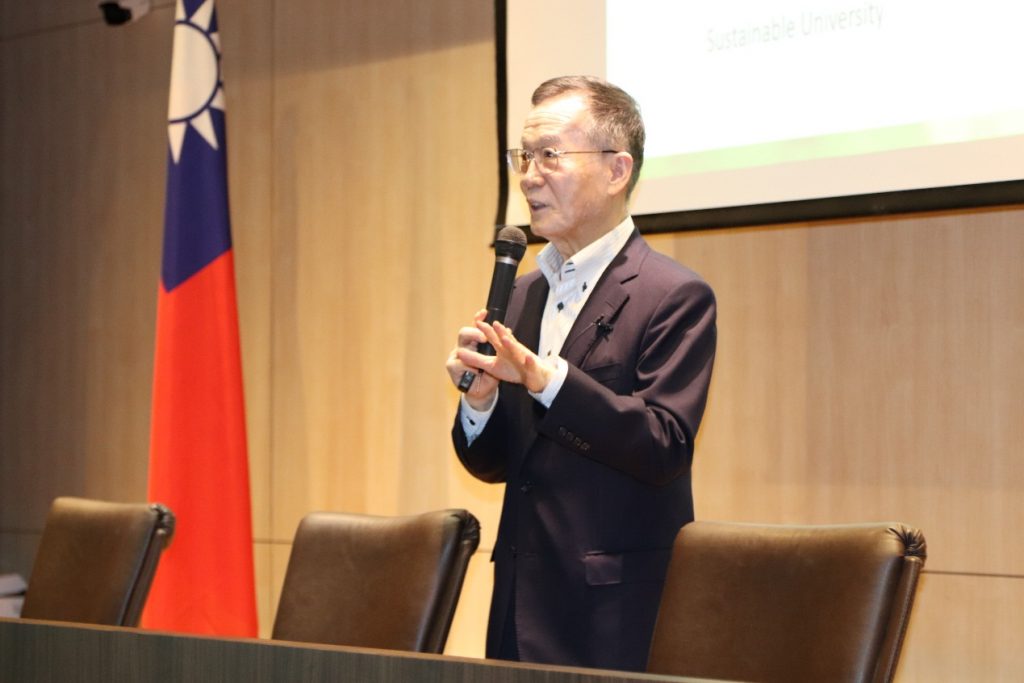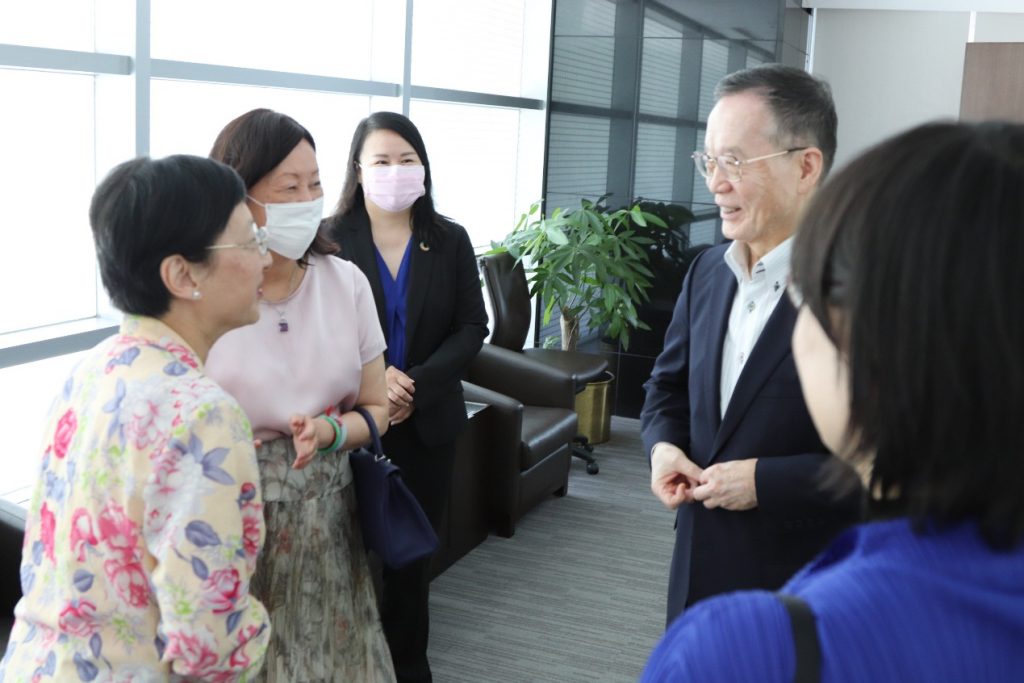 PPSEAWA會員與理事長合影 President and Members of PPSEAWA Taiwan.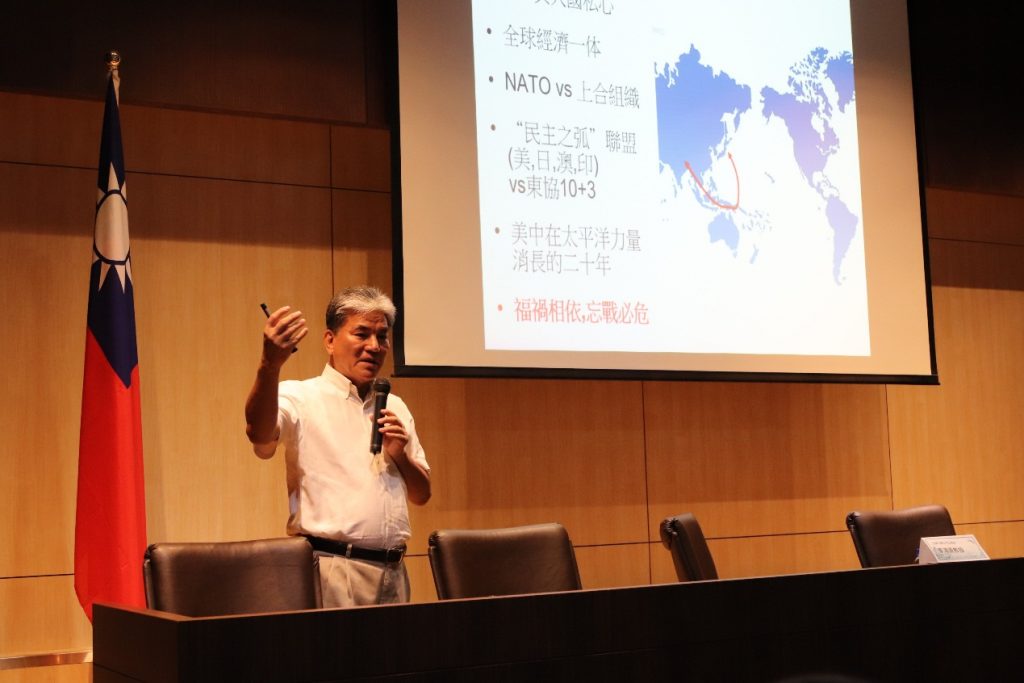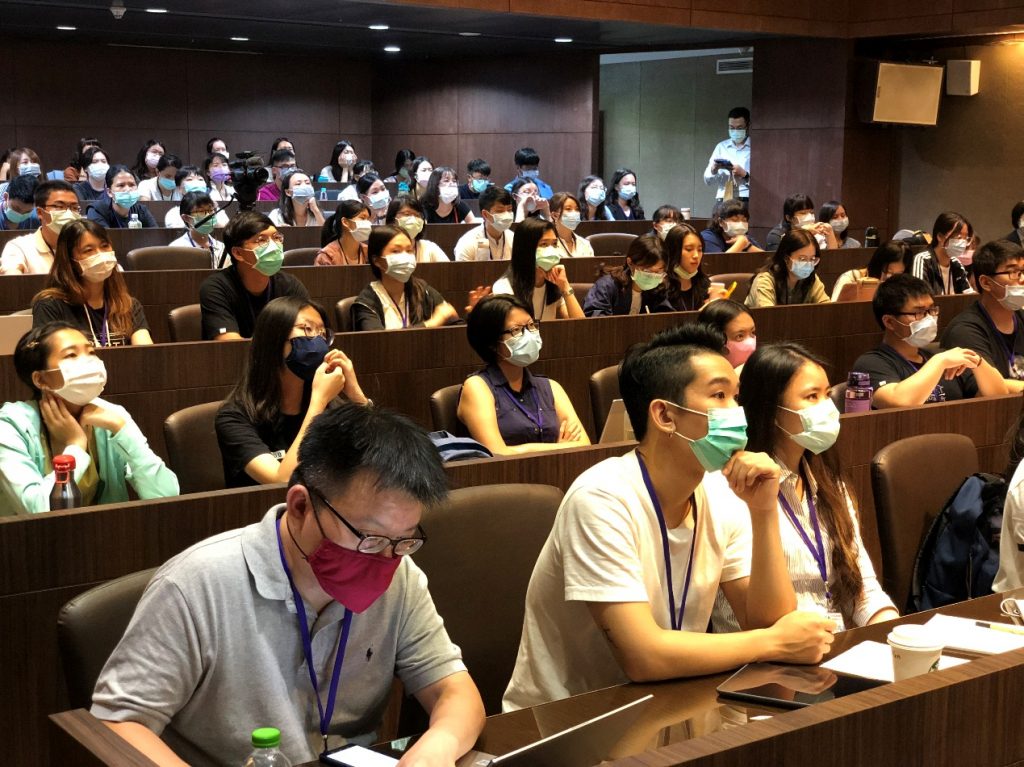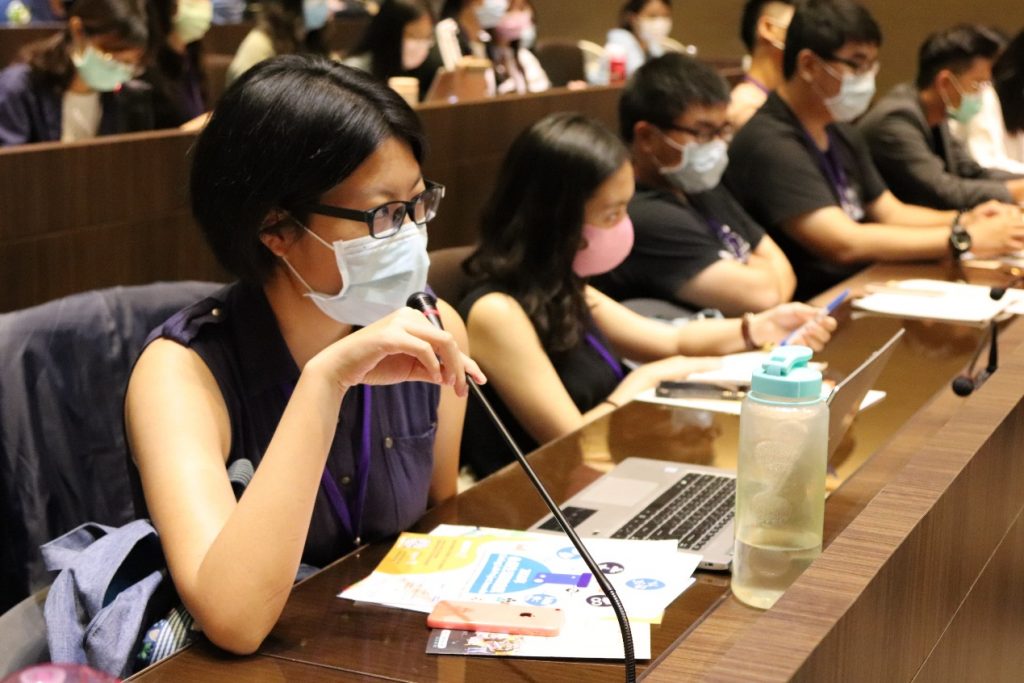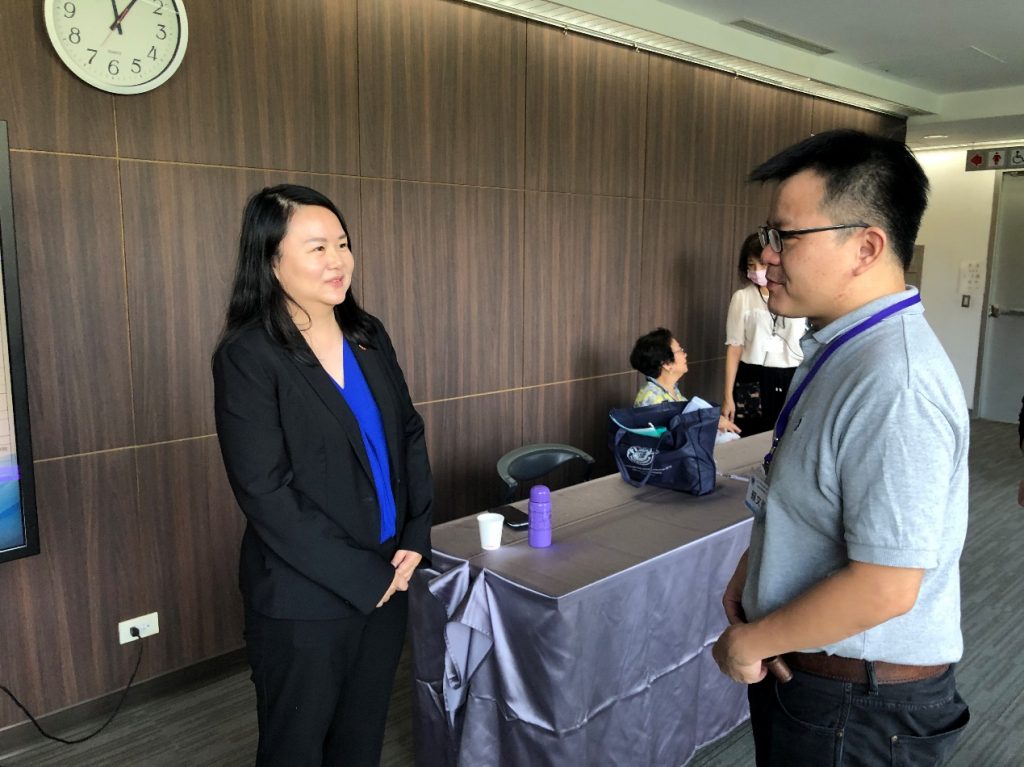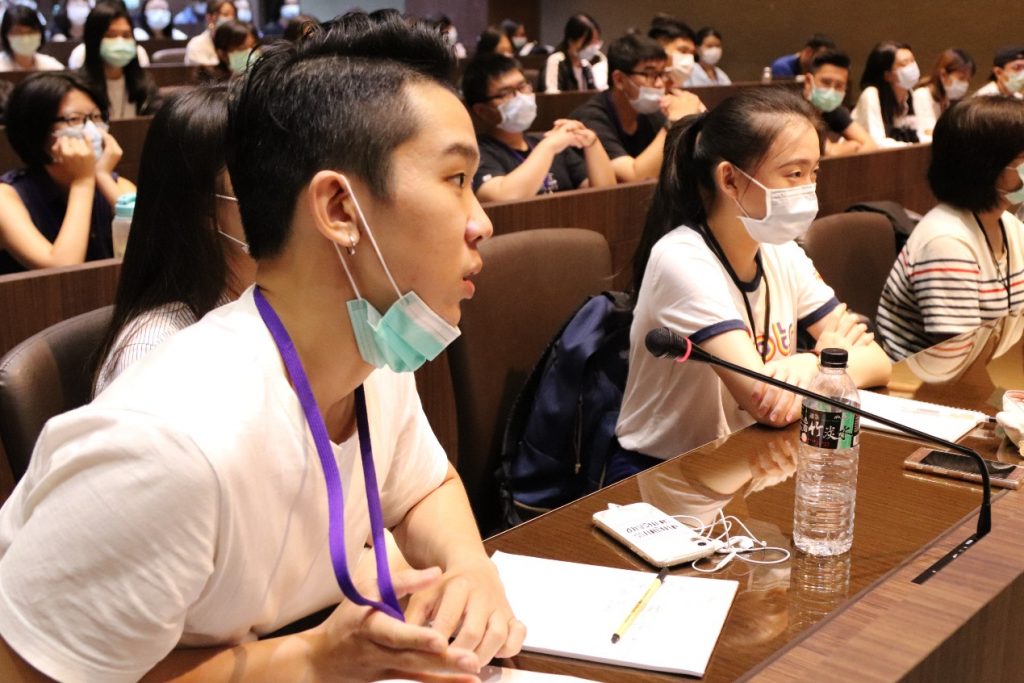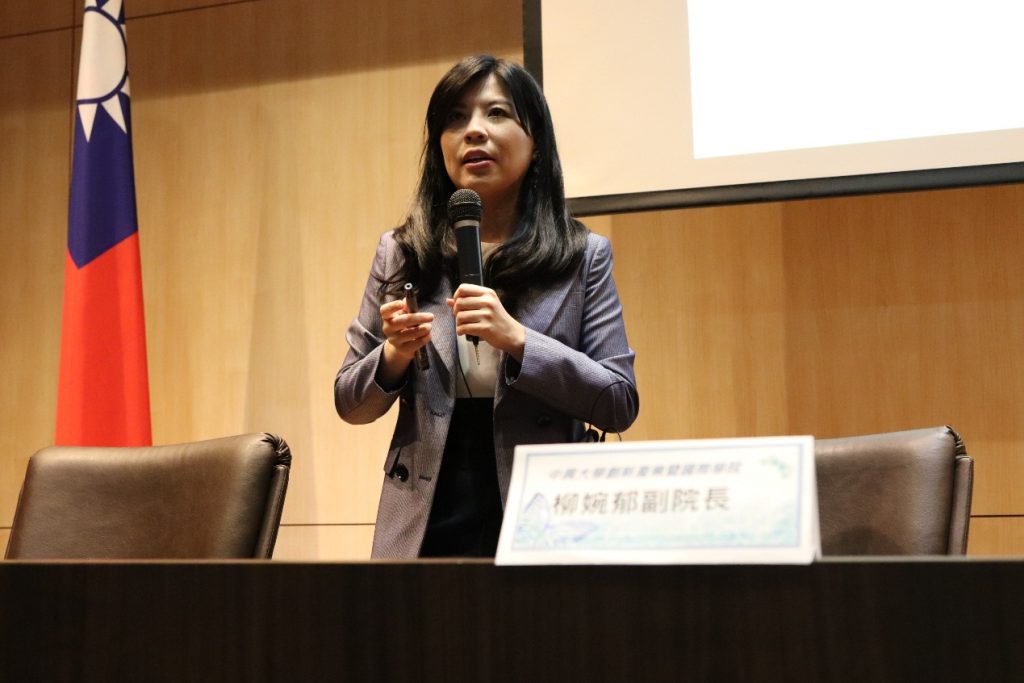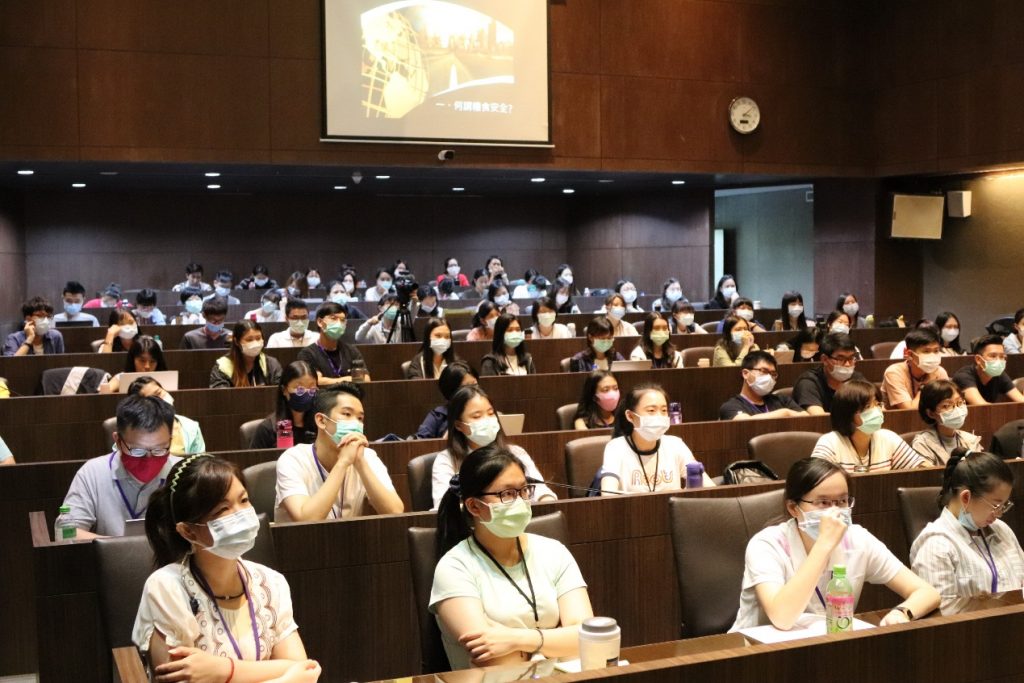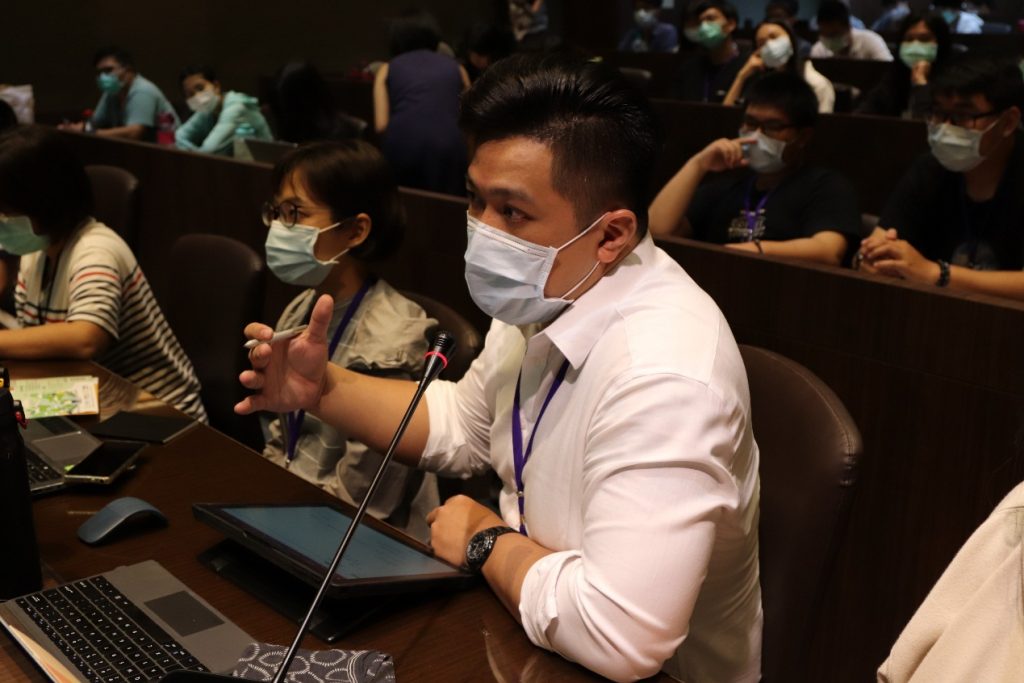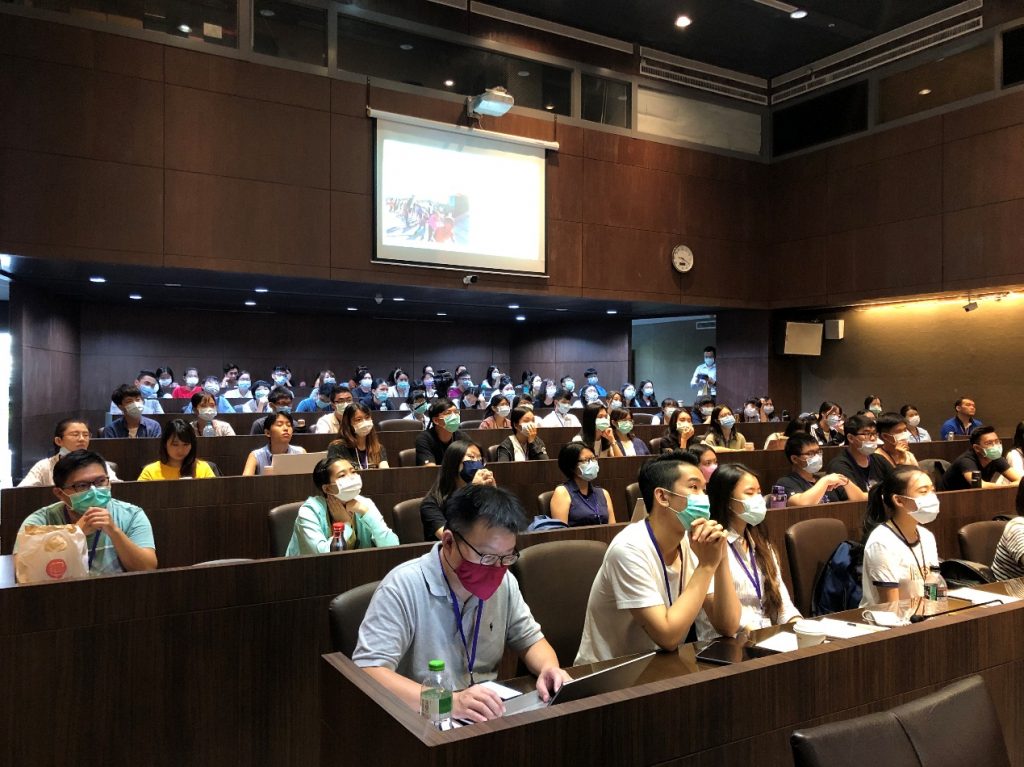 DAY 2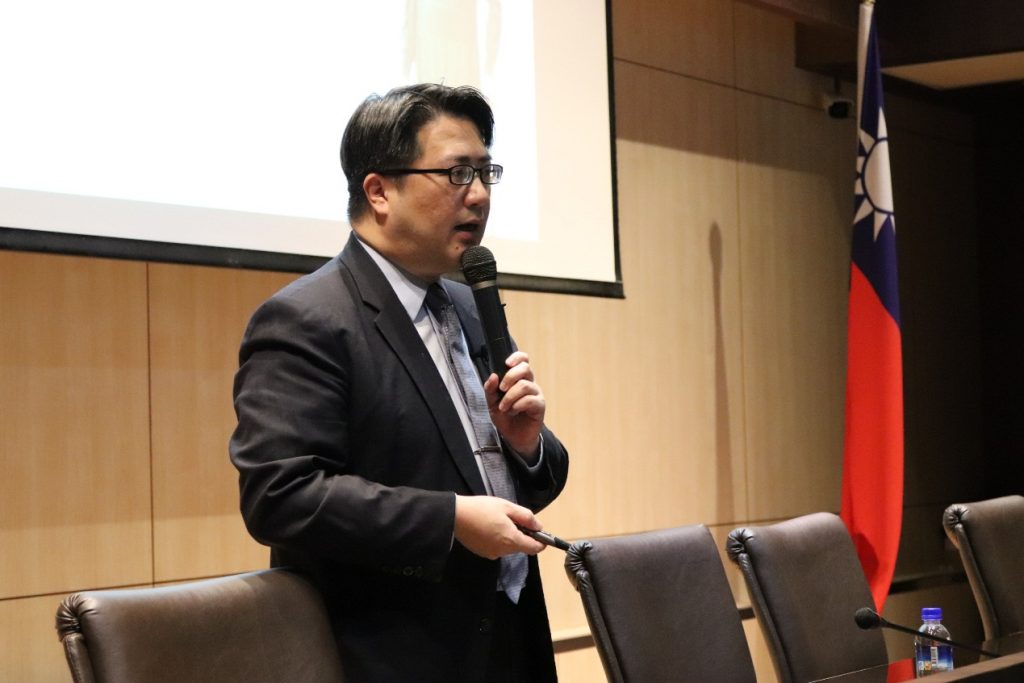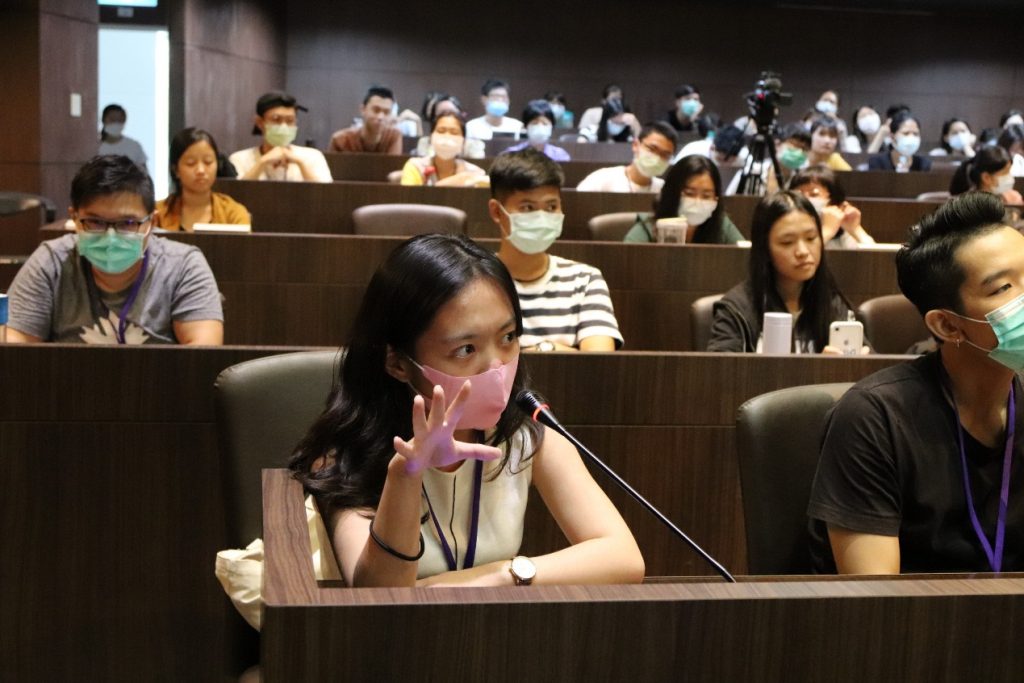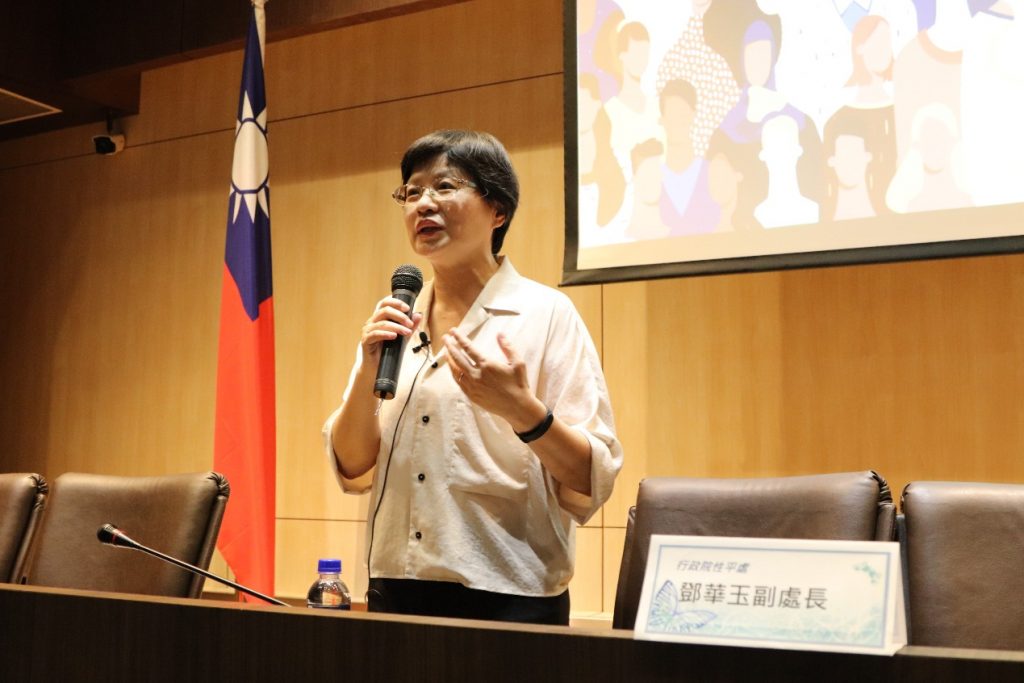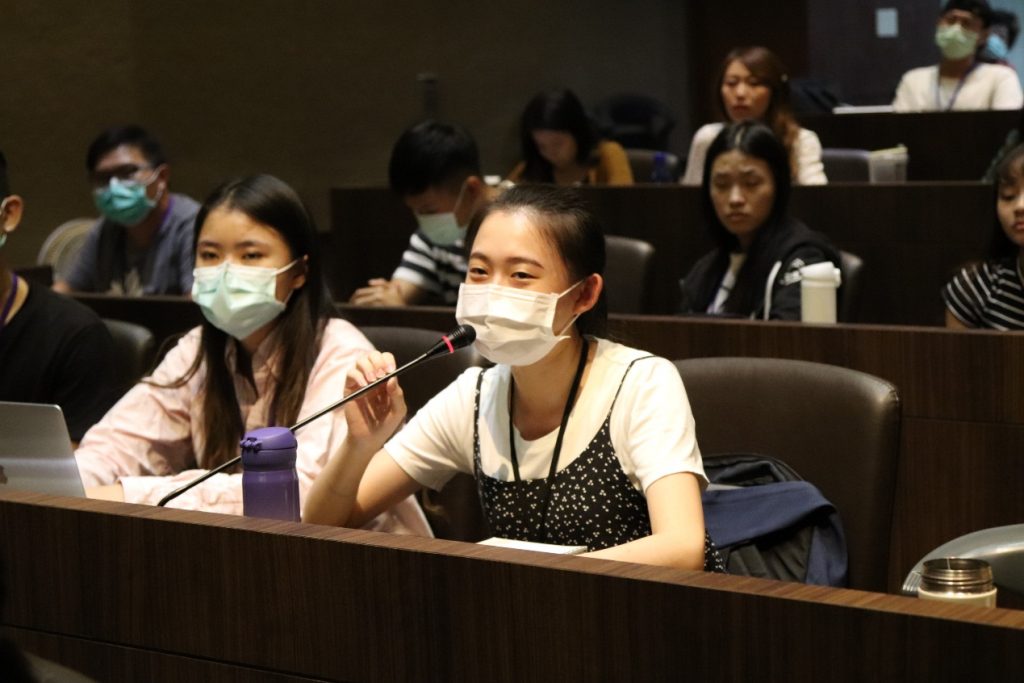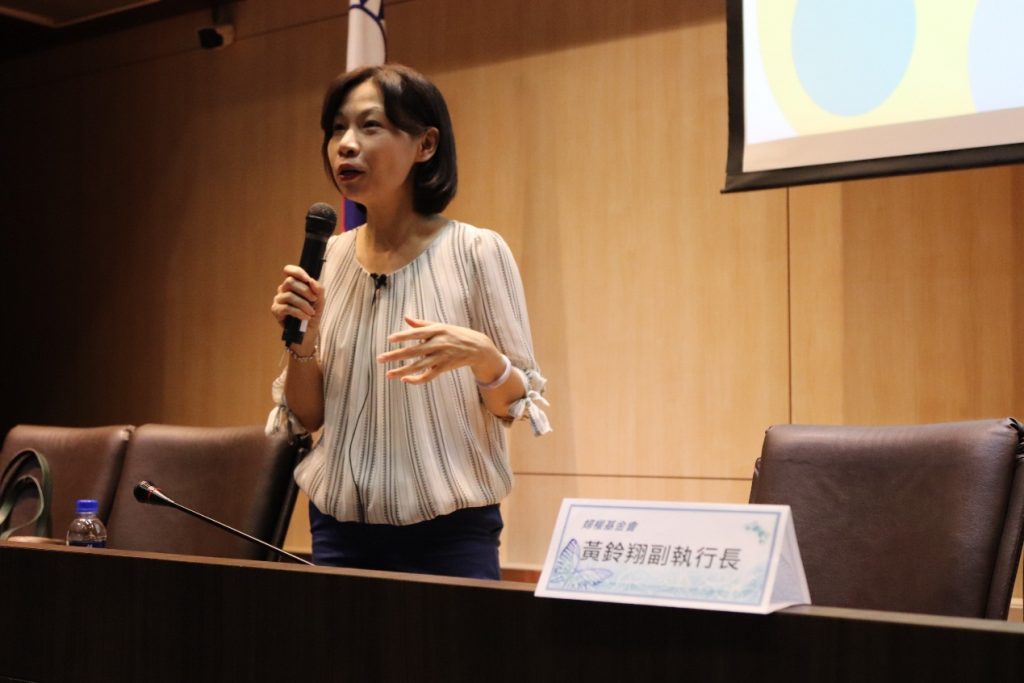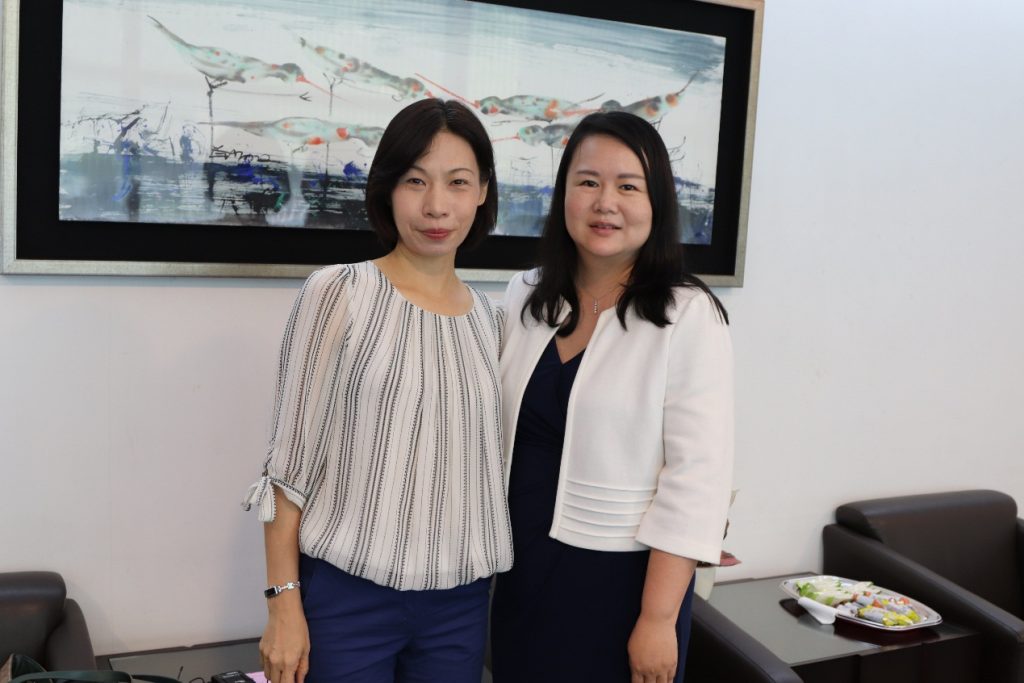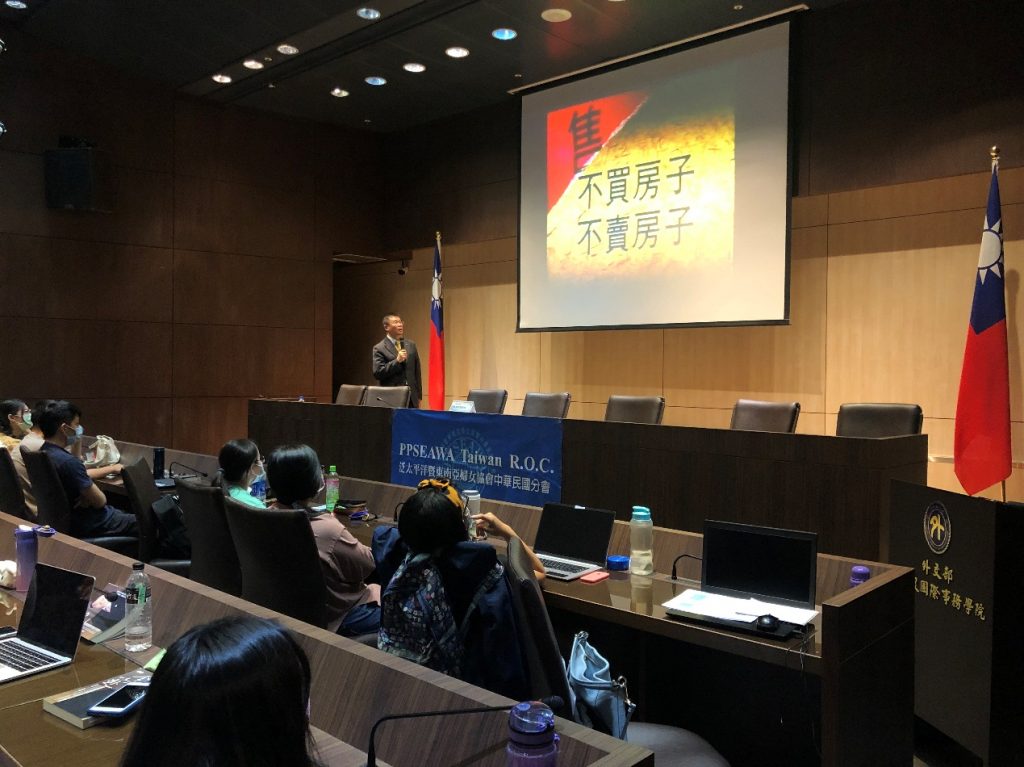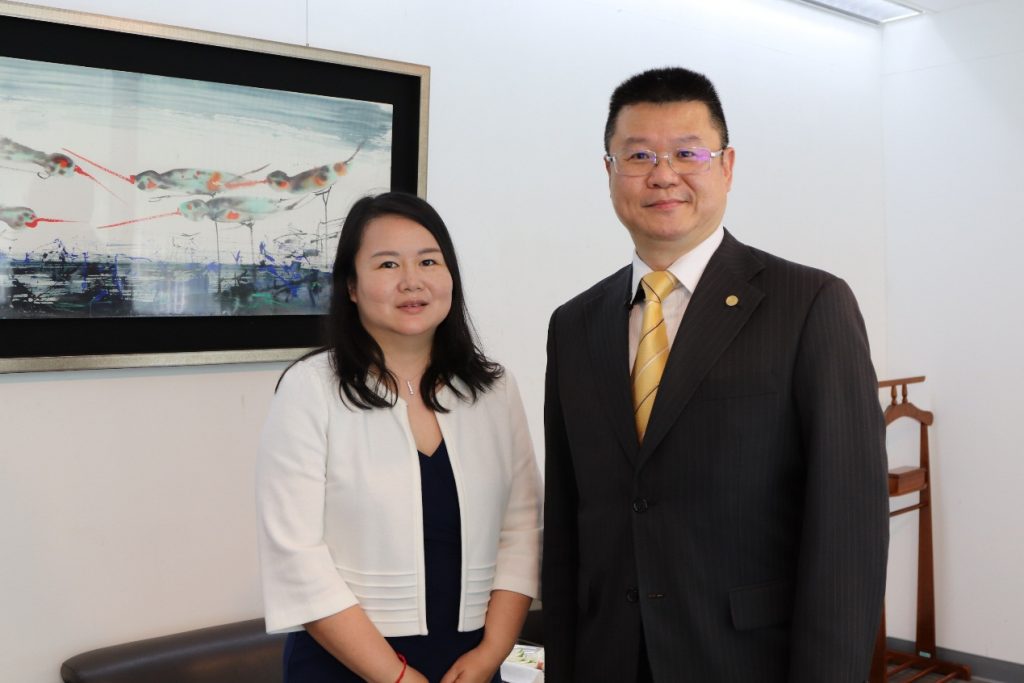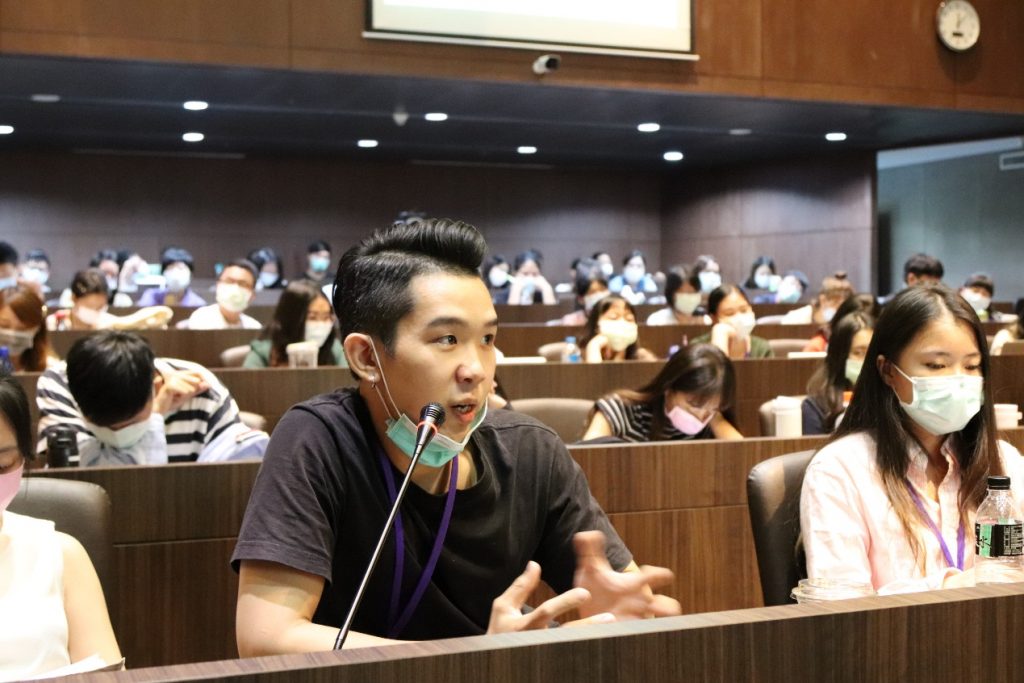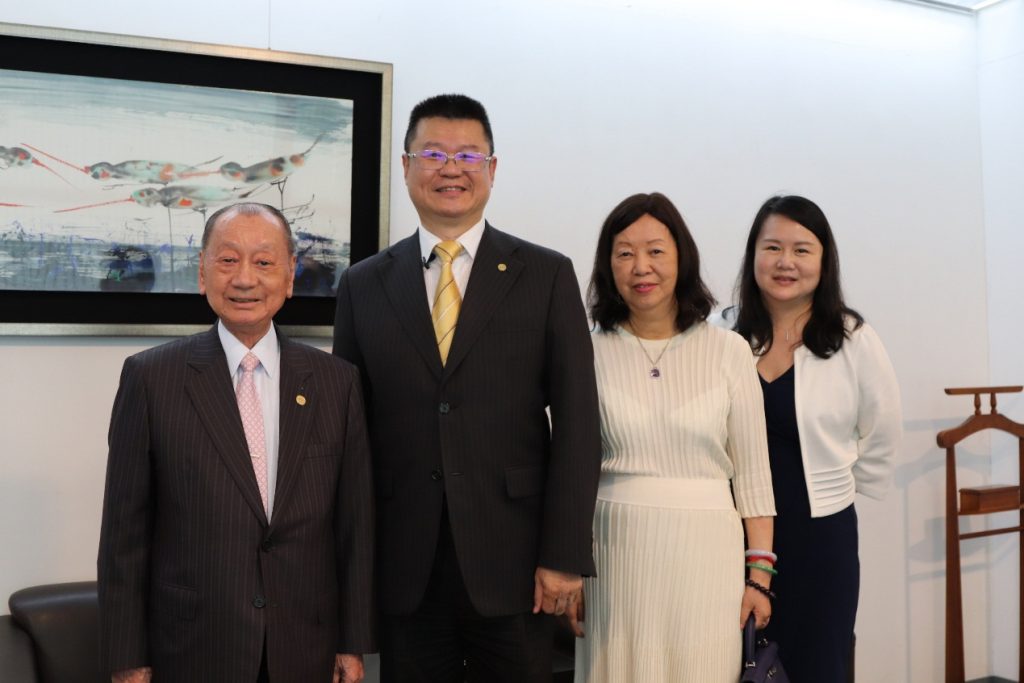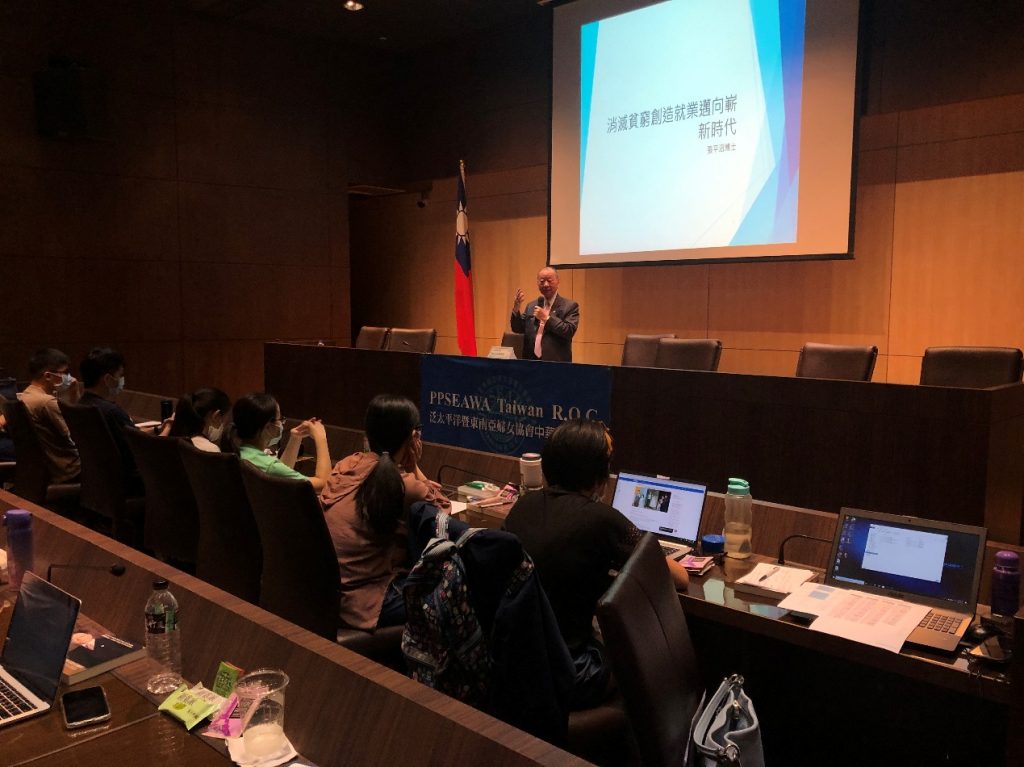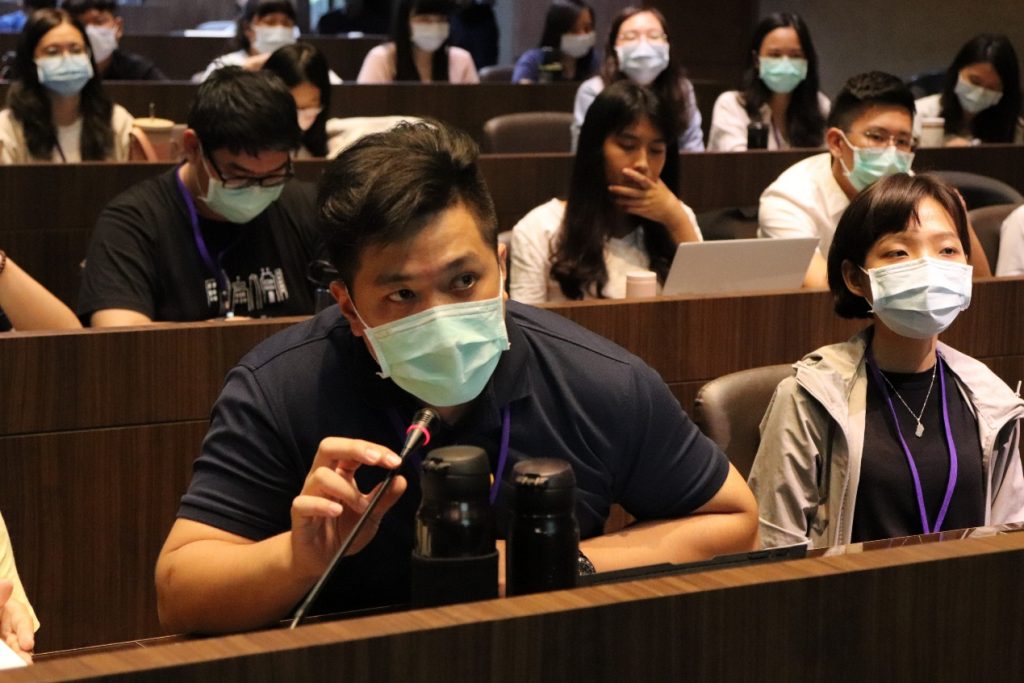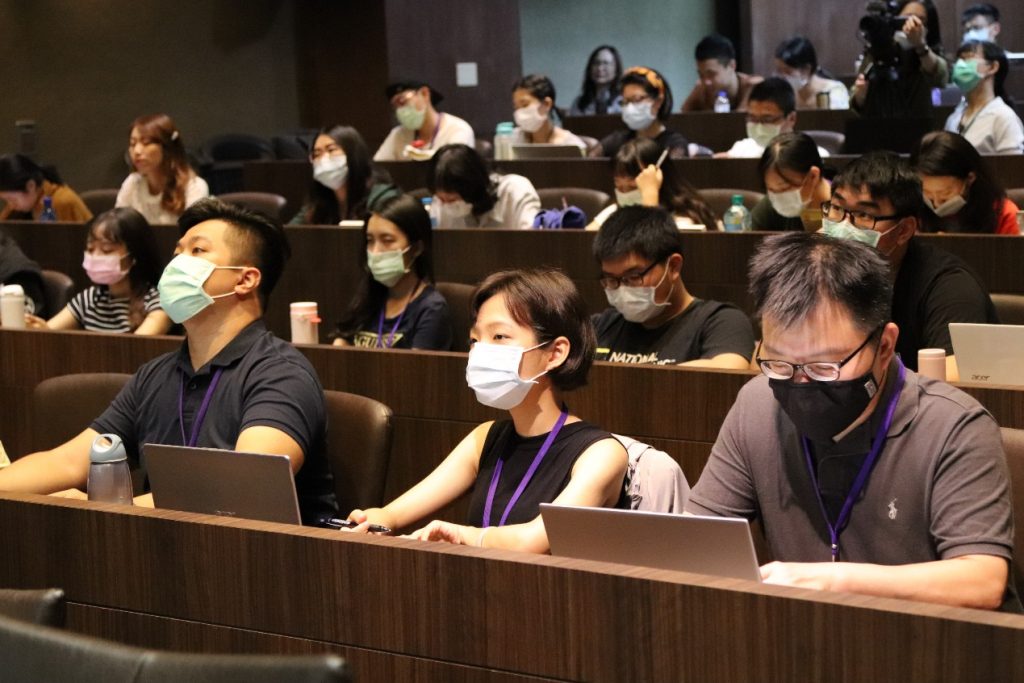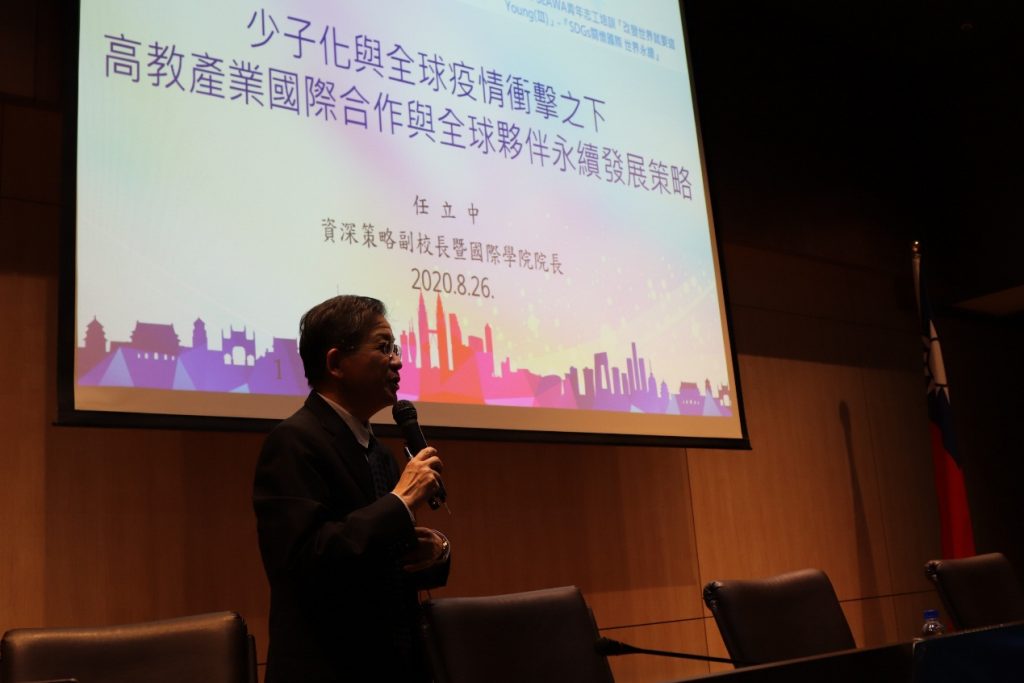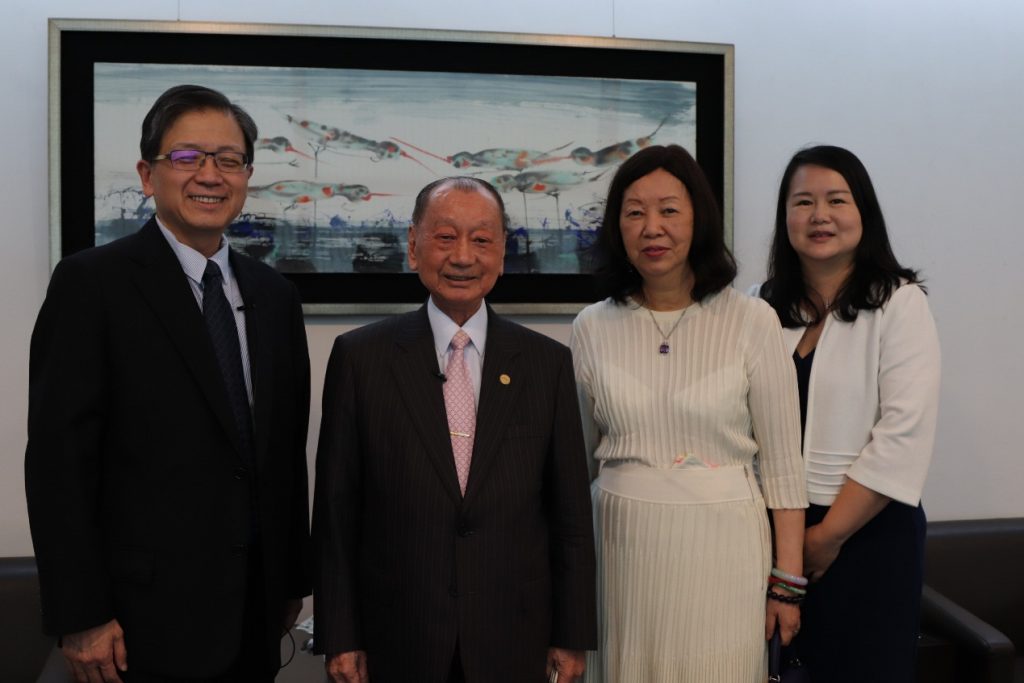 結業式,由陳曼君理事長頒發研習證書。
President of PPSEAWA Taiwan, Mandy Chen, issued certification to all participants.
張平沼理事長贈予每位學生「全力以赴」著作,期勉能透過自身創業奮鬥的故事,給予學生們迎向嶄新時代的希望與鼓勵,並為其簽書、合影。
President of the Taiwan Federation of Commerce, Pen-Tsao Chang, presented all participants with his biography, "go all out", hoping to give students some encouragement in a new era through the story of his entrepreneurial strive. He did a book signing and took photos with students.