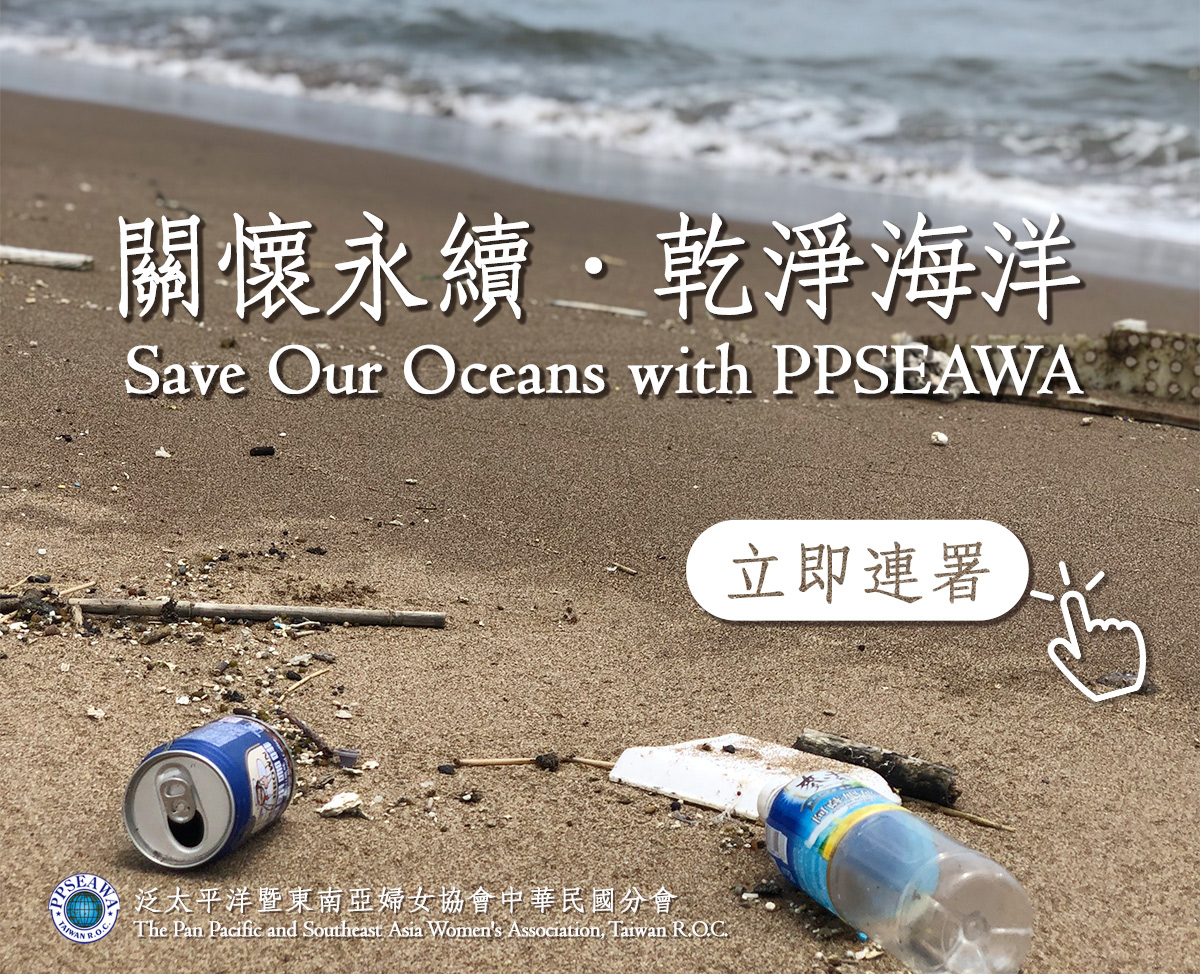 PPSEAWA保護海洋行動宣言
PPSEAWA's Ocean Protection Pledge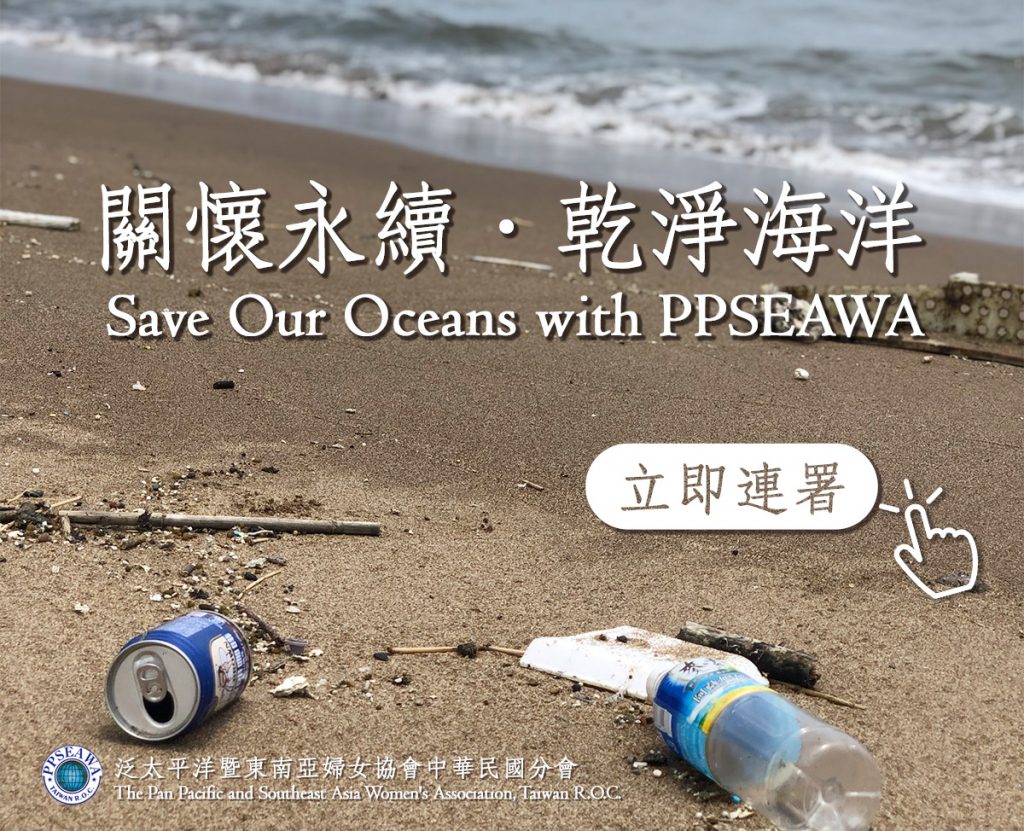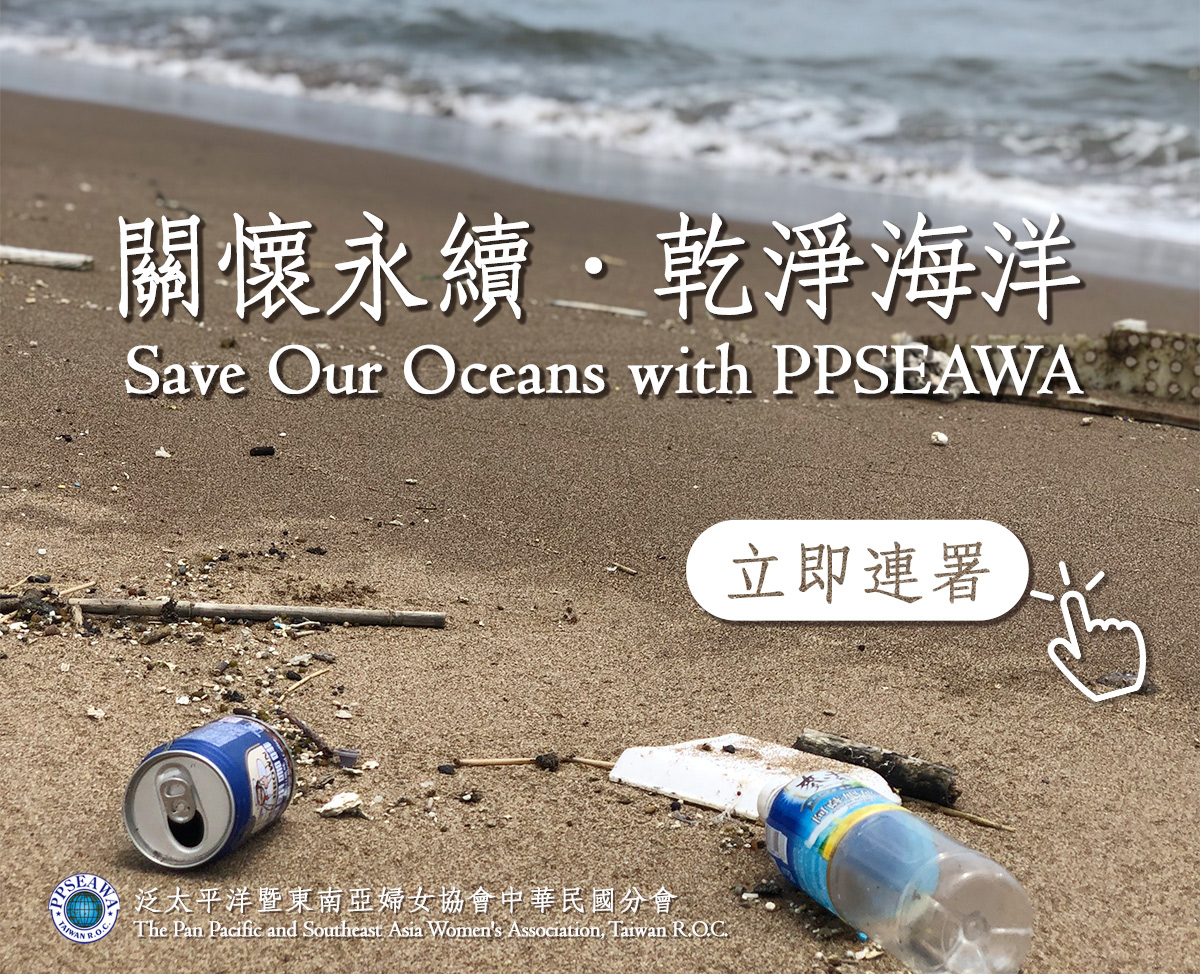 海洋構成地球3/4的表面積,為人類提供了珍貴食物來源,海洋對於平衡氣候,水源循環更是扮演了至為重要的調節功能。
保護海洋、珍惜大自然已刻不容緩!即日起,請參與PPSEAWA保護海洋行動宣言:
1、減少使用一次性、塑料產品。
2、不吃保育類動物,永續海洋生物。
3、不浪費電、隨手關燈、節能減碳避免海洋酸化。
4、減少垃圾製造。
5、將以上幾件簡單的事,分享周遭。
Oceans make up 71% of the Earth's surface. The ocean is an important ecosystem that provides us with food, regulates the climate, and plays a vital role in the cycle of water.
Please join PPSEAWA in our efforts to preserve the oceans!
1. Reduce the usage of single-use plastics.
2. Avoid eating protected species and use marine resources sparingly.
3. Prevent ocean acidification by saving energy and reducing carbon dioxide emissions.
4. Be mindful of trash production.
5. Incorporate these strategies in our daily lives to protect the ocean and share this information to others.