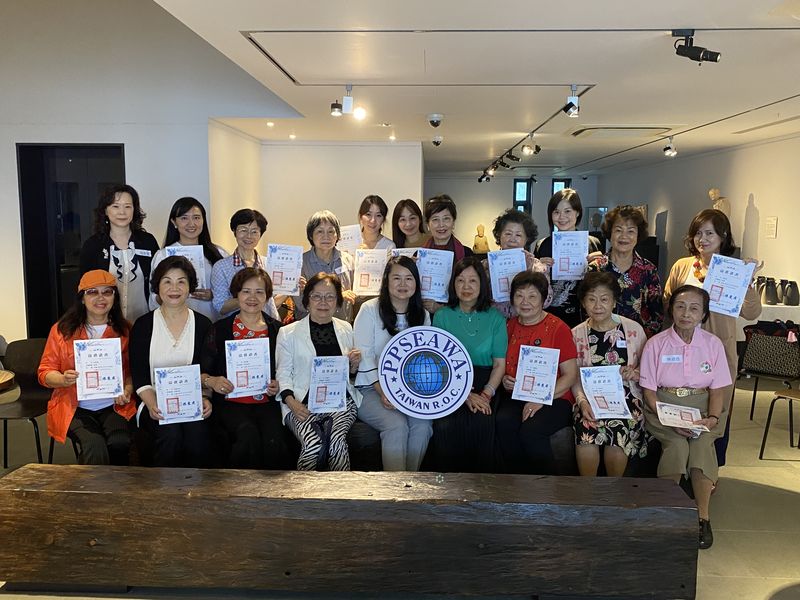 第16屆會員聯誼暨第2次理監事會議
The members gathering X The 2nd Meeting of the 16th Directors and Supervisors
時間Date: 2020.05.28
地點Venue: Garden91草山玉溪
疫情趨緩之際,本會於陽明山腳下的草山玉溪舉辦會員聯誼及理監事會議,草山玉溪為企業家林文雄先生的私人石雕博物館,園區內充滿文藝氣息,暫且避開煩囂之境。
As the coronavirus epidemic is ebbing, PPSEAWA Taiwan held the members gathering and the 2nd Meeting of the 16th Directors and Supervisors in Garden 91 at Yangming Mountain. Garden 91 is the private stone sculpture museum of entrepreneur Lin Wen Shung, which is full of literary and artistic atmosphere.
本次理監事會議頒發當選證書,並對今年度PPSEAWA中華民國分會的活動進行討論及調整,會後許久不見的姊妹們在此參觀石雕收藏、聯繫彼此近況。
During the meeting certificates of election were issued and the activities of PPSEAWA Taiwan R.O.C. were discussed and adjusted. The PPSEAWA sisters haven't seen each other for a long time, so they caught up with each other as well as visited the stone sculptures and artifacts after the meeting. They all enjoyed some peaceful time away from the commotion of the city.